Be sure to Click LIKE at the bottom of this article, and share it everywhere!!
By Craig Andresen – Right Side Patriots on American Political Radio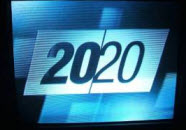 Obviously, there has been a mountain of things going on in the world over the past couple of weeks, and in a 24/7 news cycle, one would think that the mainstream media would have plenty of hard-hitting, current and relevant things to cover.
Take ABC's news magazine, 20/20 for instance…
The name of the program suggests it has a clear, sharp vision of what's important, relevant and news worthy. One would expect current topics, in-depth analysis and introspective investigative reporting…right?
Well…before I tell you what they hyped since Christmas for their first show of the new year this Friday, January 4th, 2019…let me tell you a few of the things they didn't cover on that show.