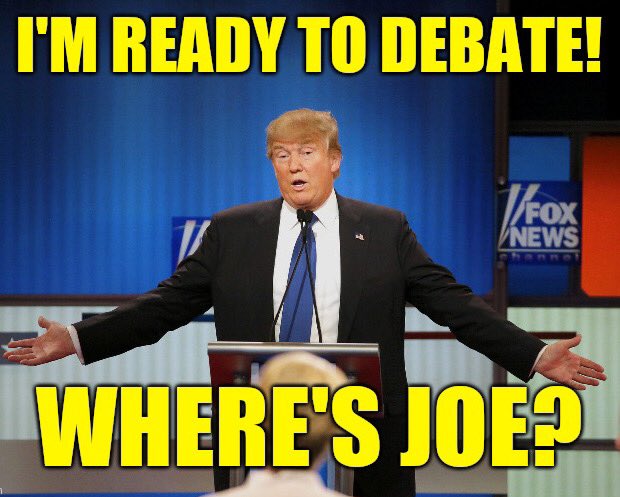 Oh, you can't? Why would she say this? Why would Pelosi be out there four days before the debate urging Plugs not to do it? Particularly on the basis that he's entirely capable, it's that Trump is impossible to defeat because Trump is a lying skunk orange man.
Okay, folks, look. I don't mind — see, here's the thing. If I'm wrong, I'm wrong. It doesn't happen much. So it doesn't cause me to lose any self-esteem when it happens. In fact, there's a part of me that thinks it's good for me psychologically to be wrong now and then so that I don't think of myself as invincible. And if I'm wrong about this, then I'll be wrong about it.
But I will double down on it. I will tell you I don't think — and I'm not even gonna issue any caveats. I don't think — I could say I don't think there's gonna be a debate Tuesday. I can say I don't think there's gonna be a debate Tuesday night. I don't think there's going to be a debate, period, between Trump and Biden.
Let me ask you this. Suppose something happens and Biden just can't do it, oh, but wants to be there so bad and they offer Kamala Harris as a substitute. And thereby put it on Trump to say "yes" or "no." Why are you shaking your head "no" to that? You don't think these people are capable of this? You know, it's no wonder, despite 30 years of telling people who the left in this country is, who the Democrats are, my own staff still doesn't understand who they are and what they're capable of. Man, it's frustrating sometimes.
read more:
https://www.rushlimbaugh.com/daily/2020/09/25/trumps-out-making-his-case-as-theories-swirl-around-why-bidens-hiding/