By Craig Andresen – The National Patriot and Right Side Patriots on americanpbn.com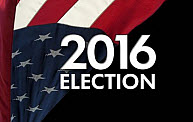 As the candidates now focus on South Carolina and Nevada in preparation for Super Tuesday, what have we learned from New Hampshire?
Plenty.
And what we have learned is far more than just who won, who lost and who placed where. There is a whole lot more to the lessons of New Hampshire than that and to fully understand the landscape of the race for the White House, we need to do a dissection of what transpired in New Hampshire.
Trump won. We all pretty much knew that before the first votes were cast at midnight Tuesday morning. It came as no surprise even to those of us who are nauseated by Trump and his total lack of substance or any viable, articulated plan.
Bernie Sanders, the avowed socialist came in first on the liberal/socialist side of the primary and that too was a foregone conclusion as he was a light year ahead of Hillary in New Hampshire throughout the run up to Tuesday's primary.