By Craig Andresen – Right Side Patriots on American Political Radio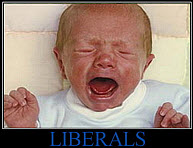 Oh, the week that was…
The liberals haven't had a week that bad since early last November, and it all culminated last Thursday with the testimony of James Comey.
Let's take a look at last week's liberal low-lights…shall we?
It all started with Megyn Kelly, the big liberal score who left Fox News for the friendlier liberal confines of CNN, whose debut show on the fake news network garnered FEWER viewers than a RERUN of 60 Minutes…stuff that people had already seen.
And her interview with Vladimir Putin? Kelly was nothing more than Putin's punching bag…at one point, he even told her that SHE should be arrested.
Then, there was Reality Winner…