'By Craig Andresen – The National Patriot and Right Side Patriots on cprworldwidemedia.net
You Have GOT to be kidd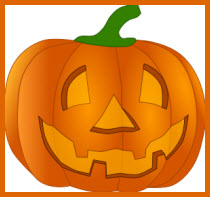 ing me.
According to the ENERGY.GOV website…"At landfills, MSW (municipal solid waste) decomposes and eventually turns into methane—a harmful greenhouse gas that plays a part in climate change, with more than 20 times the warming effect of carbon dioxide (CO2)."
What the Obama regime's Department of Energy is talking about here are two things…pumpkins and farts. The MSW to which they refer are this year's left over Jack-o-lanterns which, when thrown away, decompose and turn into methane…more commonly known as…FARTS and PUMPKIN FARTS, according to Obama's Department of Crap That Doesn't Matter…lead to GLOBAL WARMING!!!
Some Jack-o-Jerk in that department wrote the following: "With the passing of Halloween, millions of pounds of pumpkins have turned from seasonal decorations to trash destined for landfills, adding to more than 254 million tons of municipal solid waste produced in the United States every year. This Halloween, think of turning this seasonal waste into energy as a very important 'trick' that can have a positive environmental and energy impact."
Seriously…they ARE kidding…right?
No, no they are not.
Back to their inane, obtuse cyber-blather…