By Craig Andresen on August 8, 2014 at 4:28 am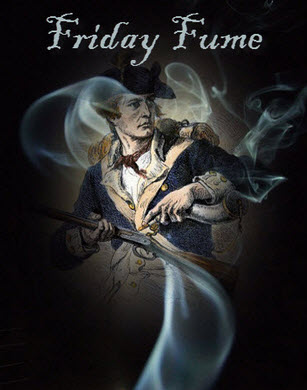 Day by day…minute by minute…Liberals IQ's are PLUMMETING!!!
Every Friday, I let off a little steam and THIS Friday is no exception. I mean really…did you SEE this from a couple of days ago???
Obama, the dictator, stood at a press conference and actually had THIS to say about whipping out his anti-constitutional PEN and taking voter registration action regarding ILLEGAL ALIENS!!!
"The American people don't want me just standing around twiddling my thumbs and waiting for Congress to get something done."
He's right you know…we DON'T want him standing around twiddling his thumbs…
WE'D RATHER HAVE HIM PACKING UP ALL HIS CRAP…LOADING IT INTO A TRUCK…AND MOVING THE HELL OUT OF OUR WHITE HOUSE!!!
Well…here's your week in review…WITH A LITTLE ATTITUDE…
Friends and Patriots…
It's Friday and…
I'm fuming.
Liberal congresswoman, Julia Brownley from the Socialist Repiblik of Kalifornia sent out a campaign flyer a week ago, trying to convince those in her 26th District that she's all about the family and…THE MILITARY and along with photos of some kids and a family…most likely none of them her own…was one very particular image…
A woman, dressed in what, at first glance, looked like a NAVY uniform but…NOT to some VETERANS who received the flyer.
Veterans should be IMPORTANT to the  politburo wannabe congresswoman as she IS on the House Committee for Veteran Affairs IS ranking member on the House's Subcommittee on Health, which oversees the VA AND…HER DISTRICT INCLUDES…THE NAVAL BASE IN VENTURA but…