By Craig Andresen – The National Patriot and Right Side Patriots on cprworldwidemedia.com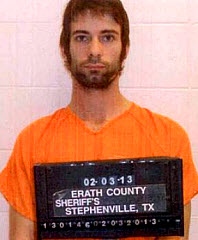 On December 2nd, 2013, Eddie Ray Routh reportedly told his sister and brother in law that he had sold his soul for a new truck.
Those were his words apparently…"I sold my soul for a new truck."
The pickup he was driving wasn't his. It belonged to someone else and Routh's sister and brother in law called the police.
The trial of Eddie Ray Routh begins next month and he's on trial for murder.
It's not going to be one of those 'IF' trials…it's a 'WHY' trial as Routh has admitted what he did…we just don't know why he did it. We all want to know…why?
Why did a troubled Marine who had brushed in and out of mental care shoot and kill Chad Littlefield and Chris Kyle? They were trying to help Routh. They were there for him to talk, work things out, ease Routh back into the world and provide him with friendship he could lean on.
But that's not how it ended up.
It ended on that early December day when Routh, at a gun range near Chalk Texas, shot and killed Littlefield and Chris Kyle and then took Kyle's truck and drove to his sister's home. She asked about the pickup according to reports. Where did he get it? WHEN did he get it. How…did he get it?