By Craig Andresen – Right Side Patriots on American Political Radio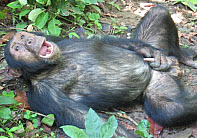 In the wide, wide world of places to go, and things to see…from time to time we all like to watch entities that appear to look quite a bit like ourselves, but think nothing of performing acts of self-gratification, ala Pee Wee Herman, and throw their own poo at the crowd of spectators.
Of course, I'm either talking about going to the zoo and standing in front of the monkey enclosure…or…watching liberals being liberals.
For the sake of this article, I've packed a travel bag, a couple of sandwiches and a soda and I'm off to Looneyville in an attempt to explain the behavior of liberal monkeys.
Oh, don't think that I'm relocating…