By Craig Andresen – Right Side Patriots on American Political Radio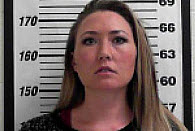 Hunter Day, Katherine Ross Ridenhour, Madeline Marx, Jaclyn Truman, Shawnetta D. Reece, Shelley Dufresne and Rachel Respess, Sarah Fowlkes, Hope Jacoby, Lindsay Massaro, Haeli Way, Carrie McCandless, and Amy Northcut. These are names that you may well not recognize right off the bat, but trust me, the list of such names just goes on, and on, and on.
Mervyn Affoon, Robert Pimentel, Tad Cummins, Matthew Book, Alan Wade Coleman, Jason Gorski, Farley Ashford Simon, F. Leon Wilson, Lawrence Lilly II, Samuel Barrett, Zachary Drew, Jeremy Eusea, Mike Airo, Santiago Chavez, Donald Sharp, Nathan Lee Martin, Benjamin Zollo, and James Smith are but a few more names on an ongoing list that you may well also not be familiar with.
So…who are these men and women?