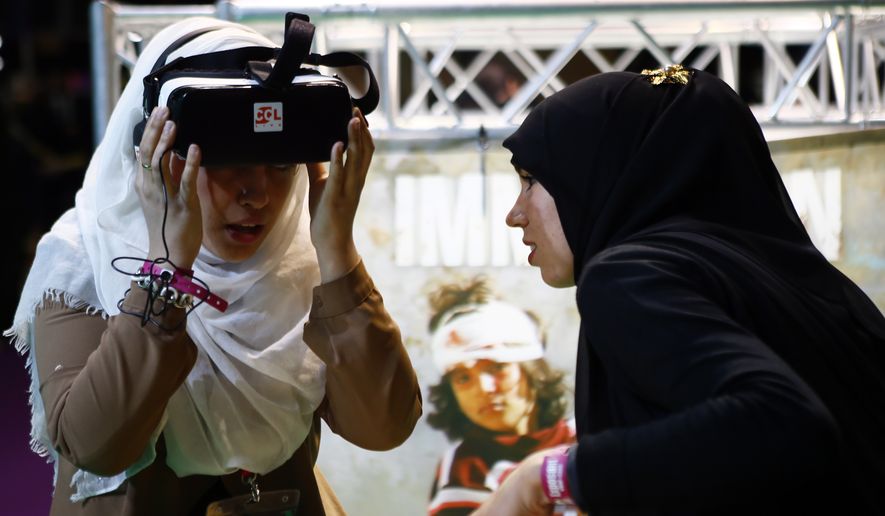 By Cheryl K. Chumley - The Washington Times - Tuesday, April 18, 2017
ANALYSIS/OPINION:
The arrest and charge of an Indian woman, Jumana Fakhruddin Nagarwala, for performing female genital mutilation on two young girls in Michigan, brings front and center the question of whether certain religions are compatible with America's Constitution.
Certain religions — ha.
Let's not dance around the room here. Islam, at least when it's practiced — when it's not approached as a menu of options, which believers will call an infidel's way or worship, anyway — is incompatible with our country's spirit of freedom, Founding Father principles and constitutionally based concepts of equality and justice.
Hold the cries of outrage, please. Not interested.
The Council on American-Islamic Relations will sell otherwise — that Islam is a religion of peace and that anyone who professes otherwise is a hater. Leftist and progressive politicians agree. So, too, do mainstream's media members, who cannot for some strange reason even bear to tie crime and terrorism to Islam, even when the facts stare and blare.
The Huffington Post, for instance, put out this headline about Nagarwala's arrest: "Indian-Origin Woman Doctor Charged With Female Genital Mutilation in U.S."
In WCVB 5, a local ABC News affiliate, it was this: "Detroit ER Doctor Charged With Child Genital Mutilation."
In USA Today, the headline ran: "How a Detroit-area doctor may have mutilated girls' genitalia for decades."
But a common denominator with these stories — and with the headlines, for that matter?
Nary a mention of the good doctor's Muslim religion. As if the religious beliefs of the physician, and the religious beliefs of those she was serving, had nothing to do with the barbaric FGM practice.
Heck, USA Today even reported of a purposeful cover-up of authorities about Nagarwala's religion, by writing: "Authorities would not disclose what religion the defendant practices, or what cultural group she is affiliated with — stating only that she is part of a religious and cultural community that's known to practice genital mutilation on girls. One Indian-American leader said female genital mutilation is not a Hindu
practice."
http://www.washingtontimes.com/news/2017/apr/18/the-islam-clash-in-...
https://www.frontpagemag.com/point/266409/muslim-doctor-busted-fema...