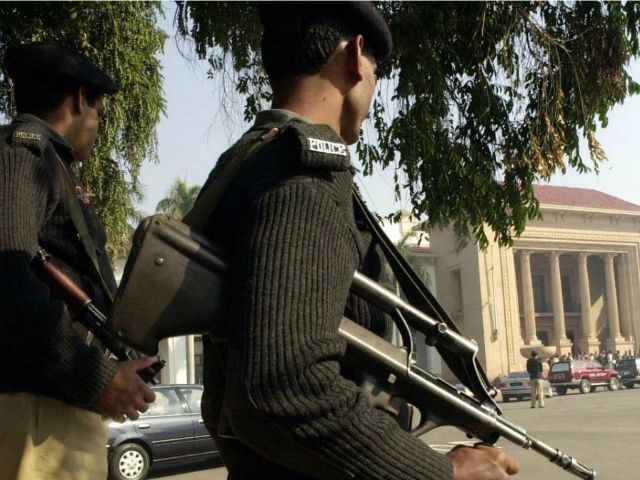 AFP Photo/Ali Arif
AFP Photo/Ali Arif
by Thomas D. Williams, Ph.D.4 Feb 2016439
A gruesome story of anti-Christian police brutality has emerged from the Punjab province of Pakistan, where police allegedly tortured a Christian man to death in an attempt to make him confess to stealing from his Muslim employer.
When a wealthy Muslim businessman was robbed last November, he accused his Christian employee, 47-year-old Liaqat Masih, of the crime, and reportedly "pressured police" to arrest and force a confession out of the man and his son, Khurram. The businessman, Mohammad Raza Hameed, is a leader of the Pakistan Tehreek Insaf political party in the community, and although he had many Muslim employees, he only accused Masih, a Christian who had served as his driver for over 15 years.
Based on the accusations, the police arrested Masih and his son and brought them in for interrogation. When the son Khurrum refused to confess to the crime, the police forced him to strip, tied him up and beat him. When the young man continued to protest his innocence, the police brought his father in and also ordered him to strip naked.
The officials made Masih stand on a chair so they could tie his hands behind his back and hang him from the ceiling, causing the dislocation of the man's shoulders. Khurram, who was made to watch the entire ordeal, said that each time his father's feet would touch the floor, a police officer would yank the rope to lift him up again and continue applying pressure to his arms and dislocated shoulders.
As neither of the men would confess to the crime, Khurram said that police began beating his bound father with wooden logs. An hour or so into the beating, the guards realized that the man was no longer breathing at which point they lowered him on the rope into a pool of his own urine.
An autopsy performed on the man stated the cause of death to be a heart attack, and made no mention whatever of the numerous injuries and bruises on the man's body.
The remaining members of the Masih family are being legally represented by the Organization for Legal Aid (OLA), the Pakistani affiliate of the European Center for Law and Justice. The dead man's brother, Riasat Masih, was the one to raise the issue of Masih's Christianity as motive for the brutality.
"Why was only my brother named and handed over to police custody, while the Muslim employees were not interrogated?" he asked. "My brother had honestly served his employers for 15 years, but they did not even consider this fact before turning him in to police custody and asking them to torture him until he 'confessed' to the theft."
http://www.breitbart.com/national-security/2016/02/04/pakistani-pol...