Hi folks!  Did you ever need to take a little down time to breathe again?  I did.  I know this year is crucial to where this country is headed and I needed to be in top form to fight the good fight.  I am now ready to re-enter the dog fight that is politics.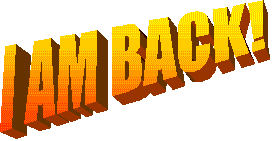 So, what do you all think about Donald Trump?  You have to give him credit for igniting a resurgence of Nationalism in the country.  Is that a good thing?  You tell us. 
And, what about Cruz?  Is he living up to your expectations of him as a candidate?  
Are you fed up with the GOP?  I sure am.  Why do the parties have so many 'rules' on who can be a candidate?  Is this what the Founders intended? 
Why isn't Hillary in prison yet?  Will she ever see the justice that she deserves?  
I'm back, fed up and ready to raise some hell!  Are ya with me?
Dee