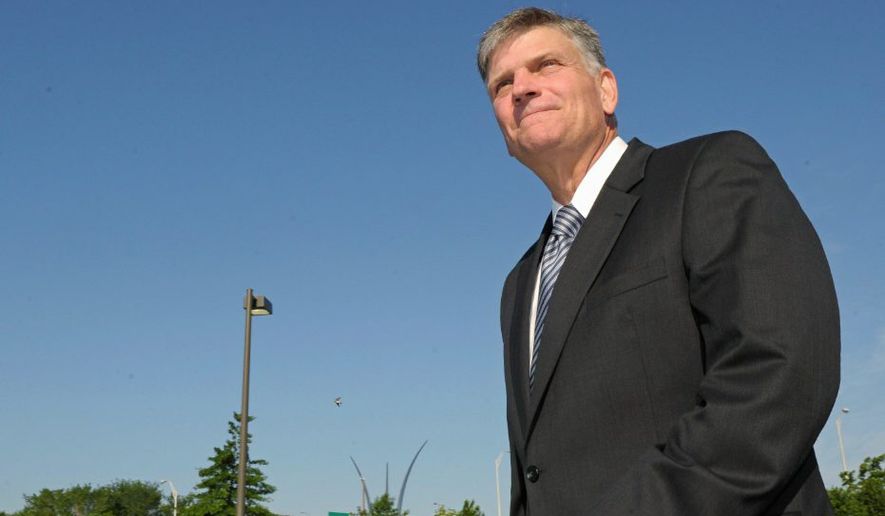 By Jennifer Harper - The Washington Times - Friday, November 11, 2016
While pollsters and the news media are still wondering how President-elect Donald Trump won the White House, evangelist Franklin Graham now cites the influence of faith and prayer in the outcome of a historic election.
"Did God show up? In watching the news after the election, the secular media keep asking 'How did this happen?' 'What went wrong?' 'How did we miss this? Some are in shock. Political pundits are stunned. Many thought the Trump/Pence ticket didn't have a chance. None of them understand the God-factor," Mr. Graham wrote in a new Facebook post on Thursday.
"Hundreds of thousands of Christians from across the United States have been praying. This year they came out to every state capitol to pray for this election and for the future of America. Prayer groups were started. Families prayed. Churches prayed. Then Christians went to the polls, and God showed up," he continued.
"While the media scratches their heads and tries to understand how this happened, I believe that God's hand intervened Tuesday night to stop the godless, atheistic progressive agenda from taking control of our country," Mr. Graham said.
http://www.washingtontimes.com/news/2016/nov/11/franklin-graham-cit...