A
mid a number of scandals that have made national headlines, the elected officials running Washington D.C.'s perpetually corrupt local government have come up with another winner—a bill to allow non U.S. citizens vote in elections.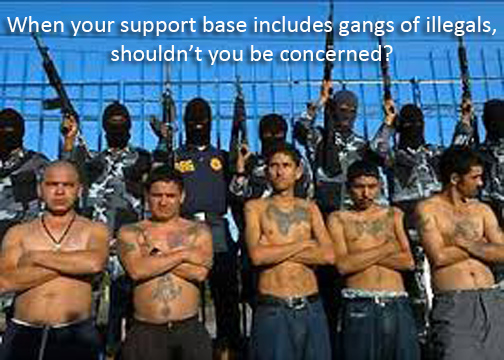 It's simply business as usual for local government in the District of Columbia, still renowned for the appearance of Mayor Marion Barry in an FBI surveillance video smoking crack. Since being convicted—and serving time—for cocaine possession Barry has been elected to the D.C. Council multiple times and has been embroiled in a number of scandals, including taking cash payments from city contractors, failing to pay taxes, violating the terms of his probation and stalking a former girlfriend.
A number of other officials have been dogged by scandal, especially current Mayor Vincent Gray, who has been embroiled in a federal corruption probe and campaign wrongdoing. Gray also issued an illegal immigrant sanctuary order banning police and other city agencies from asking people about their immigration status and guaranteeing that local law enforcement officials will not detain illegal aliens, report them to federal agencies or even make them available for federal immigration interviews without a court order.
Considering this, it's not at all surprising to see D.C.'s latest project, an outrageous measure to change the election process. It's known as the Resident Voting Rights Act of 2013 and it would amend the D.C. election code to include in local elections anyone over 18 who has resided in the District for 30 days or more and is not a citizen of the United States but a permanent resident of the United States under federal law.
read more:
http://www.judicialwatch.org/blog/2013/12/d-c-wants-to-let-non-u-s-...