By Craig Andresen – The National Patriot and Right Side Patriots on cprworldwidemedia.net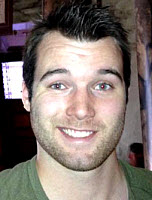 It was the 4th of July and after drinking,, 22 year old Devon Staples of Calais Maine thought it would be…funny…if he placed a fireworks "mortar" tube on top of his head…dropped a round into it and lit the fuse.
According to his older brother, Cody, who said that friends apparently tried to dissuade him…"Devon was not the kind of person who would do something stupid. He was the kind of person who would pretend to do something stupid to make people laugh."
It was the last thing Devon Staples ever did.
When the round ignited…it killed him instantly. Again, according to Cody Staples, who was just a few feet away…"There was no rushing him to the hospital. There was no Devon left when I got there."
We are not talking about some kid here. This was not some adolescent playing with fireworks sans adult supervision. This was a full grown idiot who should have known better but let's get back to his brother, Cody, for a moment.
Cody Staples, 25 years old, is on record describing the event this way…