By Craig Andresen on May 25, 2014 at 5:38 am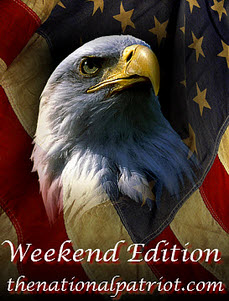 This is Memorial Day weekend, a time when we pause to pay our respects to veterans who gave their all, made the ultimate sacrifice, laying down their lives in the service of our nation whether standing guard over our freedom or striving to liberate others.
We salute them with our hands and with our hearts but what of those who gave their best? The veterans who DID make it home?
Yes, we have Veterans Day but couldn't we do better than that?
SHOULDN'T we do better than that?
This weekend, amid the parades and picnics, between the salutes and fly overs, our living veterans are suffering needlessly at the hand of those who promised them they would be taken care of and it is beneath contempt.
The VA scandal is the ultimate insult to those who have given so very much. They fought for us, they watched their friends, brothers and sisters in uniform die for us and many, too many, came back scared. Some of those scars are visible, some make people look away and some, some scars, neither you nor I can see but they ARE there and regardless the nature of the injury, those veterans deserve far, FAR better than they are getting today.
At the end of the last administration, backlogs began at veterans hospitals. Too many coming home too quickly. Too many in need from two theaters of war. They had been promised the help they would need for the scars we can see and from those we can't but…they had our nation's word that they WOULD be taken care of.
Obama, during the 2008 campaign was aware of the problem and he vowed, promised and campaigned on making it right.
He appointed Eric Shinseki to the post. To direct the VA and to make whatever was wrong, right again and since then, over nearly 6 years, what happened?