By Craig Andresen on June 21, 2014 at 8:10 pm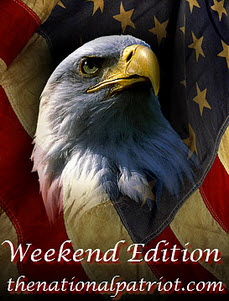 Yesterday, in part 1 of this 2 part series, I clearly defined Obama as a Muslim and the meaning of his coded message, "We are five days away from fundamentally transforming the United States of America."
If you missed that article, I would advise you to read it by clicking here before proceeding with THIS article.
Currently, we are aghast at what is transpiring in Iraq as ISIS, runs with brutal barbarism through a country that 4500 members of our military died to liberate and thousands more were wounded in as Obama raises money for the DNC and plays rounds of golf in California and while aghast, we should not be at all surprised.
What we are witnessing is what I have called before…the Obama doctrine and make no mistake; his true legacy will not be compiled in the annals of America rather, in the annals of Islam.
ISIS is the 'Islamic State of Iraq and Syria' and they wouldn't be in any position today to expand their barbaric reach from their roots in Turkey were it not for their AAI…'AMERICAN AGENT of ISLAM'…Barack Hussein Obama and his six year doctrine.
From the time Obama set up shop in our white house, he has categorically aided this caliphate scenario and to hold any hope of change in "fundamentally transforming the United States of America"  as I outlined yesterday, he MUST have a caliphate in place in the Middle East.
Obama told our enemies from his first days in office exactly when he would remove all traces of the United States military from Iraq.
He has done the exact same for our enemies in Afghanistan.
He said Qaddafi must go from Libya and to aid that occurrence, Obama supplied al-Qaeda terrorist "rebels" with weapons.
Obama said Mubarak must go from Egypt and backed the Arab Spring to see that it happened. Once gone from power, Obama backed the Muslim Brotherhood and as their defacto agent…AAI (American Agent of Islam) placed THEM into power.
Obama has said that Assad must go from Syria and to help that take place, he has been arming al-Qaeda "rebels" there.
The Obama doctrine has a singular purpose on the world stage…