By Craig Andresen – The National Patriot and Right Side Patriots on cprworldwidemedia.com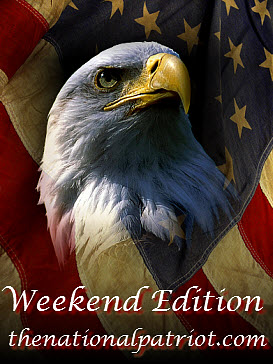 Let's just have a look at the "oh-woe-with-racism-toward-blacks-that-gets-them-shot-and-killed" stories that all should have been nothing but local news, flash in the pan stories but were whipped up into national frenzies by the master race baiters Sharpton, Holder, Jackson and Obama.
To be more specific…
Let's have a look at the poor, innocent dead souls those stories, like turds in a toilet, swirled around.
Mike Brown – the gentle giant who had a juvenile record as long as his corpse. To civilized society, Brown was the polar opposite to what the thug culture made him out to be as their hero. A saint and a perfectly innocent little 6 foot 3 inch, 300 pound boy.
Never mind that he was high, had just robbed a store and attacked a cop…tried to take the cop's weapon…and disobeyed orders from that cop before turning and charging AT that cop leading to his martyrdom.
Eric Garner – the giant who was minding his own damn business according to race baiters before, for nothing more than racial reasons, he was choked to death by a white cop…according to race baiters. According to the FACTS…