By Craig Andresen – The National Patriot and Right Side Patriots oncprworldwidemedia.net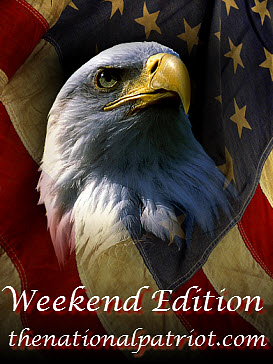 I have to tell you that there are just some things I don't give a rat's ass about. Not in the least…not at all…because in the grand scheme of things and with the world in the shape it's in right now…certain things just don't really matter.
For instance…
I don't give a crap who wore what to the Oscars. For that matter, I don't give a crap who DIDN'T wear what to the Oscars and if you think there is some overwhelming reason to continue to post and share photos of Neil Patrick Harris in his tighty-whiteys…you are sadly mistaken.
I don't care who sang what during halftime and I don't care how Madonna's dancers were dressed at a Brit Awards show. When people launch into that line of 'THE WORLD IS ENDING…ILLUMINATI…SIGNS OF THE APOCOLYPSE AND THE DEVIL'S MUSIC' crap…it makes reasonable people think you're on the verge of organizing a book burning party on an overpass to prove that you are somehow more virtuous than the rest of humanity.
I don't care who's sleeping with whom or who is getting married to whom. If you don't think that people of the same sex should sleep with each other or get married to one another than by all means…don't sleep with or marry someone with the same parts as your own.
Problem solved.
Colorado and Washington made it legal to smoke pot for fun. Okay…since I don't smoke pot or live in Washington or Colorado…why should I care. They both voted on it at the state level…it passed in both states…big deal.
Abortion?