The Front Page Cover
"I pray that the eyes of your heart may be enlightened"
Featuring:
Multicultural Follies
Tom McLaughlin
"Know who you are standing with"
"Show me your friends and I'll show you your future"
~~~lll~~~
 nObama's YouTubing Is Embarrassing  
Since 2010, the White House has invited fawning political neophytes to converse with the president after his State of the Union address. It's another way for Barack nObama to circumvent the watchdog media and virtually kiss babies. This year, three entertainers who garnered fame on YouTube "interviewed" nObama. Instead of pitching the hardball questions, Hank Green thanked the president for nObamaCare. Bethany Mota, 19, who earned a following for dispensing fashion advice, admitted she didn't care about politics until YouTube asked her to conduct the interview. And so, nObama used her naiveté to his advantage by twisting the history of American education, saying politicians created the first colleges. Comedian GloZell Green, who pulled stunts like bathing in a bathtub of milk and Fruit Loops, probably asked the hardball question of the evening when she said former Cuban dictator Fidel Castro "puts the d--- in dictatorship." The interviews were embarrassing -- even for nObama, as he was hugging himself at one point. "He's got a good sense of humor -- that's a political asset," media analyst Howard Kurtz said. "But it just seemed beneath the dignity of the office to be hanging out with some of these YouTubers." But the one who is really beneath nObama's dignity, the White House made clear, is Israeli Prime Minister Benjamin Netanyahu. More...  -The Patriot Post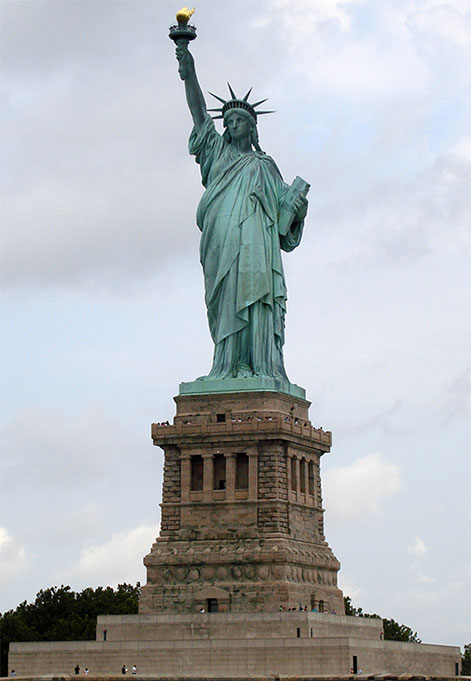 nObama Flips on Gov't Funds Used for Abortion  
On the anniversary of Roe v. Wade, Barack nObama called abortion a "core constitutional right" and threatened to veto a bill Congress has passed every year banning the use of federal funds for abortions. The statement read, "I am deeply committed to protecting this core constitutional right, and I believe that efforts like H.R. 7, the bill the House considered today, would intrude on women's reproductive freedom and access to health care and unnecessarily restrict the private insurance choices that consumers have today." It didn't used to be this way. "And one more misunderstanding I want to clear up," nObama told Congress in 2009, "under our plan [nObamaCare], no federal dollars will be used to fund abortions, and federal conscience laws will remain in place." We're shocked that nObama lied. He not only supports abortion in any and all circumstances but he wants you to pay for it. More... 
-The Patriot Post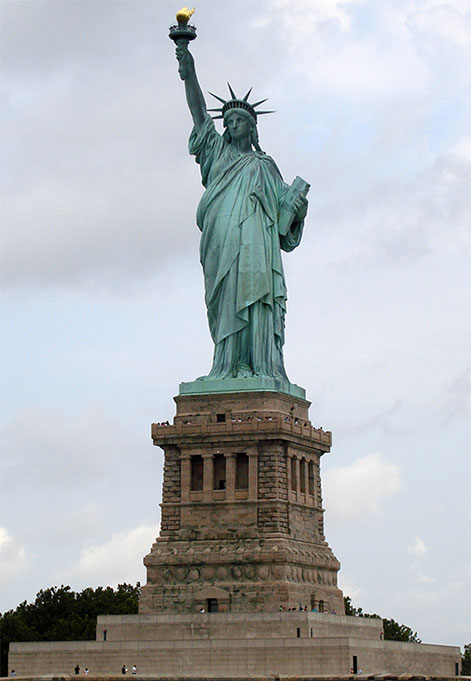 Saudi King Dead, Iran Advances  
"King Abdullah of Saudi Arabia, who came to the throne in old age and earned a reputation as a cautious reformer even as the Arab Spring revolts toppled heads of state and Islamic State militants threatened the Muslim establishment that he represented, died on Friday," reports The New York Times. "Toppled heads" is an interesting choice of words, given the Saudis' regular use of beheading. Still, the U.S. and Saudi Arabia have long been allies, in large part because of oil. The Wall Street Journal reports that even with the ascension of Crown Prince Salman, "[T]he kingdom is likely to continue to pump crude in the face of a global glut, which has helped push prices down by more than 55% since last June." Saudi Arabia is also an important regional counterweight to both al-Qaida and Iran. And as we now see in Yemen, those are getting harder to come by. In fact, Salman assumes the throne at a time when his nation is surrounded by Iran's proxies -- Syria, Lebanon, and increasingly Iraq and Yemen.  -The Patriot Post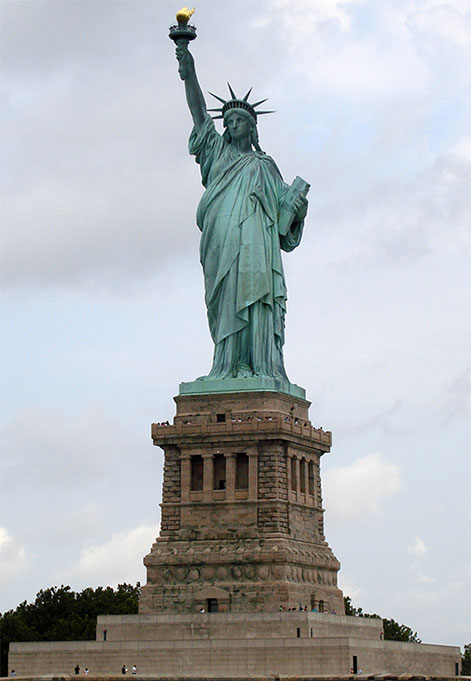 SOTU Rebuttal: Climate Change Scheme 'Wealth Redistribution'  
In his rebuttal of Barack nObama's State of the Union address, Sen. James Inhofe (R-OK) said the president's plans to save the earth from climate change by enacting massive regulation are nothing but "a wealth redistribution scheme." Inhofe argued that even if nObama could enact his policies, they would not do enough to change the globe's climate. "Why the pain for no gain?" He continued, "The President's agenda will cost our economy $479-billion dollars; we will experience a double-digit electricity price increase; and tens of thousands of Americans will lose access to well-paying jobs over the course of the next decade." Inhofe surprised the Left by co-sponsoring an amendment saying climate change is happening. Unlike the Left, however, Inhofe realizes that if climate change can in any way be mitigated, we will need a strong economy to do so. More...  -The Patriot Post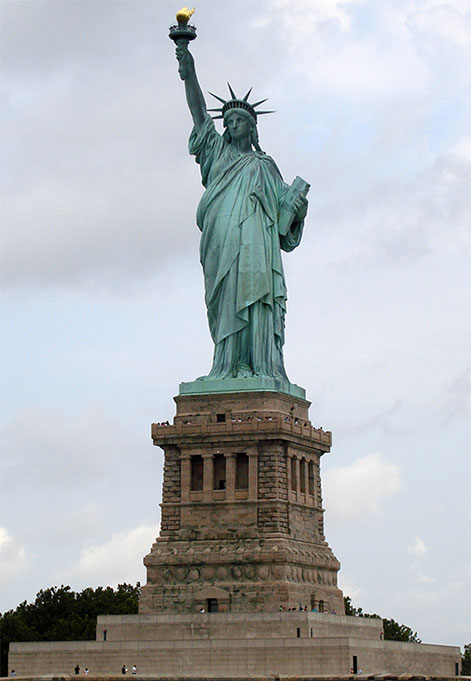 Envirofascists Deploy 1,700 Jets to Switzerland  
The 45th World Economic Forum kicked off this week in beautiful Switzerland, where organizers will hash out policy agendas, among them how to address the global effects of climate change. With that glorious goal in mind, one would hope that attendees would at least set a good example by burning as little fossil fuel as possible. After all, writes Brendan Bordelon at National Review, "Climate scientists view air travel as the most costly per-person contributor to carbon emissions, with some estimates saying it accounts for 5 percent of 'warming.'" Except "green" travel isn't what they did at all. According to reports, envirofascists needed roughly 1,700 airplanes to transport over 2,500 ticket-holders at $40,000 a pop. And just how does WEF plan on neutralizing such a heavy carbon footprint? So far, the answer to that is ... crickets. The enviro-elite are quick to lecture us peons about the importance of ridding the world of fossil fuels. That is, as long as it doesn't cramp their luxurious lifestyle. More...  -The Patriot Post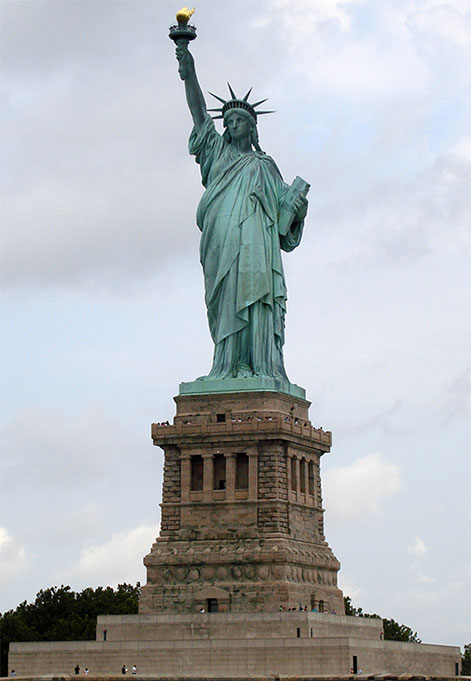 1.
 The Collapse Of nObama's Foreign Policy Continues  
(nicedeb ) - Are there any bright spots on the foreign policy front? Is there any place in the world that hasn't gotten more dangerous and deranged under this leader of the free world who refuses to lead?...During nObama's presidency the influence of Ayatollah Khamenei's Iranian Shiite regime has spread across the world like the proverbial wildfire, reaching from North Africa into Iraq, Lebanon (via Hezbollah), Syria (via Assad whose red line on chemical weapons famously faded into invisibility), Gaza (via improved relations with Hamas) and now into Yemen (via the Houthis) and undoubtedly a number of other places, including Venezuela, North Korea and Cuba.  And our president, consciously or unconsciously or both, has had as much to do as anyone with the creation of this nascent, soon-to-be nuclear armed and missile-ready  fundamentalist "Greater Persia."       https://nicedeb.wordpress.com/author/nicedeb/
2.
 U.S. Commander in Korea Leads Secret Strategy Session  
(Bill Gertz) - The commander of U.S. military forces in Korea is leading a high-level military strategy meeting this week examining how U.S. forces would respond to North Korea's...new mobile long-range missiles and the use of other weapons and capabilities, according to defense officials. Gen. Curtis Scaparrotti, commander of U.S. Forces Korea, will direct what the command is calling the Korean Strategy Seminar (KSS) at the U.S. Special Operations Command Wargame Center in Tampa. A spokesman for U.S. Forces Korea declined to provide details of the seminar but told the Washington Free Beacon that the strategy session will focus on preparing to deal with North Korea's weapons of mass destruction.       http://freebeacon.com/national-security/u-s-commander-in-korea-leads-secret-strategy-session/
3.
 Wallace and S. Smith: Netanyahu's speech could damage relations   

(Elad Benari) - Fox News on Friday aired a rare criticism of Prime Minister Binyamin Netanyahu, over his decision to accept an invitation from House speaker backstabber John Boehner to address Congress...Fox News hosts Chris Wallace and Shepard Smith criticized the move, saying it would cause backlash in Israel and damage the relationship between the United States and Israel. I would have to disagree with both Chris and Shepard, also with nObama and the dem party. I do hope he does come and express his view on Iran.       http://www.israelnationalnews.com/News/News.aspx/190424#.VMaMb5t00zv
4.
 Swedish Reporter Wearing Yarmulke Attacked in Malmo  
(investigativeproject.org) - A reporter wearing a kippah, a Jewish skullcap, was attacked in the Swedish city of Malmo in an experiment to gage anti-Jewish attitudes...according to an Expressen report highlighted by Algemeiner. Peter Lindgren, who is not Jewish, walked through Malmo with a hidden camera and was subjected to direct threats by various individuals. In a documentary which aired on Sweden's national television last week, one man is seen calling Lindgren a "Jewish s***" and told him to "leave," while another physically assaulted him and shouted "Satan Jew." The threats increased as the reporter approached areas with more Muslim residents. The video shows a gang threatening Lindgren, while people from neighboring homes verbally abused him.       http://www.investigativeproject.org/4763/swedish-reporter-wearing-yarmulke-attacked-in
5.
 nObama/Cameron Oped Hides a Catch 22  
(Lt. Colonel James G. Zumwalt, USMC (Ret.) ) - A January 15th London Times oped, co-authored by President Barak nObama and England's Prime Minister David Cameron, is most disturbing...The two analytical geniuses link the underlying cause for the violent attack on Charlie Hebdo in Paris not on Islamic extremists but on economically disadvantaged ones. That's right-Islam was not even mentioned as a possible cause, instead pointing to poverty. But their oped fails to take their analysis back to the root cause of that poverty-perhaps because they knew where it would take them. But, even examining poverty as a factor , these two counter-terrorism featherweights fail to mention it is Islam that has kept Muslims economically downtrodden for centuries.       http://www.aim.org/guest-column/obamacameron-oped-hides-a-catch-22/?utm_source=AIM+-+Daily+Email&utm_campaign=email012615&utm_medium=email
6.
 America's Enemies in Hollywood Then and Now  
(Cliff Kincaid) - With the war on Islamic terrorism being portrayed as a righteous cause in "American Sniper," the Clint Eastwood film breaking box office records, a book which documents the days when Hollywood was a mouthpiece for communist propaganda might seem out of date...But Allan H. Ryskind's book, Hollywood Traitors, is a reminder that Hollywood can't always be counted on to take America's side in a war, even a World War when the United States faced dictators by the names of Adolf Hitler and Joseph Stalin. The Ryskind book, published by Regnery, documents how the much-maligned House Committee on Un-American Activities, known as HUAC, uncovered dramatic communist infiltration of Hollywood and forced the studios to clean house.       http://www.aim.org/aim-column/americas-enemies-in-hollywood-then-and-now/?utm_source=AIM+-+Daily+Email&utm_campaign=email012615&utm_medium=email
7.
 Kurds defeat Islamic State jihadists in Syria's Kobane  
(Rita Daou) - Kurdish militia drove the Islamic State group from the Syrian town of Kobane and raised their flags on Monday, dealing the jihadists a heavy blow after months of heavy fighting...Across the border in Iraq, meanwhile, a top army officer announced troops had "liberated" Diyala province from IS jihadists. In Syria, the Kurdish advance in Kobane, on the frontier with Turkey, marked the culmination of a battle lasting more than four months in which nearly 1,800 people were killed. The Syrian Observatory for Human Rights said the Kurdish People's Protection Units (YPG) had "expelled all Islamic State fighters from Kobane and have full control of the town".        http://news.yahoo.com/kurds-expel-islamic-state-group-syrias-kobane-143346173.html?utm_source=dlvr.it&utm_medium=twitter
8.
 Major Homosexual Activist Confronts Christian Man  
(Ted) - When Theodore Shoebat published his recorded phone calls exposing how intolerant the gay bakeries were when they refused to put "Gay Marriage Is Wrong", the LGBT community were upset...It ended up with VICE Magazine sending one of their best gay writers Josiah Hesse to interview Shoebat. What VICE did not know was that Shoebat recorded the interview in which this gay writer, having been embarrased by Shoebat's counter hard-hitting arguments to the point that he even ended up denying he was even gay. Watch the amazing dialogue:     https://www.youtube.com/watch?x-yt-cl=84503534&x-yt-ts=1421914688&v=N99M5m_g_8w       To defend his homosexual style and gain his ultimate goal to promote his deviant lifestyle, Hesse wrote an article entitled, After Equality: "What Will LGBT Culture Look Like When We've Won Equality Everywhere?" Before Hesse gains his ultimate dream, he should first ask as to why he lost this short debate unable to justify the homosexual lifestyle. Is it no wonder that because he was unable to justify his deviant lifestyle that he in the end of the interview denied he was even a homosexual?        http://shoebat.com/2015/01/24/video-major-homosexual-activist-confronts-christian-man-christian-man-destroys-debate-every-christian-needs-see-2/
9.
 nObama admin intervened to silence prosecutor in Argentine probe  
(Pamela Geller) - A prosecutor was assassinated in cold blood for pursuing the truth while the nObama administration sided with the jihadists and pressed for an end into the investigation of the truth behind the Islamic attack on the Jewish center in Argentina...nObama sided with the Iranian assassins. A week ago, today the Argentian prosecutor Alberto Nisman was found murdered in his apartment. Nisman was investigating the 1994 bombing of a Jewish community center in Buenos Aires. He had filed a report alleging that the President, foreign minister and other officials conspired to cover up Iran's involvement in the attack, which killed 85. Nisman was murdered the night before he was scheduled to present findings to Congress.       http://atlasshrugs2000.typepad.com/pamela_geller/2015/01/obama-administration-intervened-to-silence-prosecutor-in-argentine-probe-of-iranian-leader.html
10.
 A Logical Consequence  
Multicultural Follies
Tom McLaughlin
     (tommclaughlin.blogspot.com) -

"Nothing to do with Islam."

That's what our political leaders keep telling us when radical Muslims enslave, rape, crucify, behead, and otherwise slaughter people by the thousands all over the world. It has nothing to do with Islam.

     Teaching in public school a few years ago, I showed students pictures of burning cars in France. French media said it was exuberant "youths" torching the cars — well over a thousand vehicles in one night. NBC News also called them "youths." French and American media both averted their eyes from the plain truth that youths burning cars all over France were Muslim.
     Reuters said only 1137 cars were burned on New Year's Eve in 2009, while 1147 had been torched the year before. Responding to what it called, "another wave of reader complaints that we don't brand these arsonists as Muslims," Reuters explained: "Sure, there were Muslims among them — but there were non-Muslims as well. What value do we add to a news story by using a questionable religious label to describe a political and socio-economic phenomenon?" Nothing to do with Islam. The arsonists were victims of western capitalist greed, they suggest.
     When my students asked why media refused to call the "youths" Muslims, I told them it went against their cherished concept of "Multiculturalism." They looked at me with blank faces, having no idea what multiculturalism was. I told them to look it up on their laptops.
     Some recited the Wikipedia definition, which said: "Multiculturalism refers to the historical evolution of cultural diversity within a jurisdiction, incarnated by its selection policies and institutionalized by its settlement policies."
     "Okay now?" I said. That should clear it up." Some laughed. Most remained confused.
     "Countries in Europe have formed into something called the 'European Union,'" I explained, "kind of a United States of Europe. Elite EU leaders made 'multiculturalism' one of their founding principles, and it basically means that all cultures are equal. No culture or religion is any better or any worse than any other. They're all the same."
     Then I explained how Muslim imams were like priests of Islam, and when many encouraged Muslims in the mosques to kill the rest of us, that made it hard for European leaders to continue insisting that Islam was no worse than any other religion. So what do European leaders do in the face of Muslim violence? "They pretend it isn't happening, that's what. Don't call the arsonists Muslims. They're just 'youths' getting a little rambunctious."
     More than forty thousand cars are torched in France every year. Nothing to do with Islam, though.
     Then I showed them media accounts of how radical Muslim US Army Colonel Nidal Hasan shot forty-three American soldiers at Fort Hood in Texas while shouting "Allahu Akbar!" I told them nObama Administration officials insisted the shootings had nothing to do with Islam. The president said: "Well, look, we -- we have seen, in the past, rampages of this sort. And in a country of 300 million people, there are going to be acts of violence that are inexplicable."
     I told them how the Pentagon investigated and published an 86-page report
that never mentioned jihad, Muslim, Islam, or Koran. My students knew what all those words meant. Ultimately nObama's Department of Homeland Security explained the Fort Hood shooting as "Workplace violence."
Nothing to do with Islam.
     Muslims believe Mohammed was "The Prophet" of Islam and the "

Hadith"

is an ancient record of Mohammed's sayings, secondary only to the Koran. The Hadith prohibits making images of Mohammed. Radical Muslims kill people who draw cartoons of Mohammed, but President nObama and socialist French President Hollande insist those killings have nothing to do with Islam.
     When the Islamic State of Iraq and Syria (ISIS) murders thousands of Iraqis and Syrians in the name of Islam, President nObama and Secretary of State Hanoi Kerry, and Attorney General Eric Holder maintain it has nothing to do with Islam. When Islamic terrorists from al Qaeda, Boko Haram, and al Shebaab torture and murder thousands of people across Africa and the Middle East in the name of Islam, our leaders assert it has nothing to do with Islam.
     When the Koran, the holy book of Islam, instructs Muslims: "…cast terror into the hearts of those who disbelieve. Therefore strike off their heads and strike off every fingertip of them," it has nothing to do with Islam. So what if there are over 100 sections of the Koran encouraging followers to commit violence against non-believers? If our leaders are right, we must conclude that the Koran has nothing to do with Islam.
     Get it? The teachings of Mohammed — the Prophet of Islam, the teachings in the Koran — the holy book of Islam, the teachings of imams in the mosques of Islam, and the actions of millions of Muslims around the world — have nothing to do with Islam.
     Islam is a religion of peace. If not, multiculturalism would be seen as a fraud, and we can't have that.
~~~~~~~~~~
A Bright New Look
  The eBook, nObama Nation II: Judgment Day, is a critical review of nObama's presidency and the predictions Jerome Corsi made in his 2008 bestseller, The nObama Nation: Leftist Politics and the Cult of Personality, that stayed on the New York Times bestseller list for a month in the run-up to the 2008 presidential election.

     Dr. Corsi's goal in writing nObama Nation II is to restore America to the limited government of checks-and-balances its Founding Fathers intended to create in the Constitutional Republic Americans were bequeathed. It is the authors hope that, in rejecting the nObama presidency as an exercise in unconstitutional government, Americans will reject once and for all the imperial presidency that grew in power through the 20th century to the heights we see today.

The eBook is available exclusively on nObamaNation2.com

     Jerome R. Corsi, Ph.D., is coauthor of Unfit for Command and author of The nObama Nation, both #1 New York Times bestsellers. Since 2004, Dr. Corsi has written six New York Times bestsellers on subjects including presidential politics, the economy, and Iran. He has appeared on Fox News, Fox Business, and MSNBC, as well as in hundreds of Radio interviews. Dr. Corsi received his Ph.D. from the Department of Government at Harvard University in 1972, and is a senior staff reporter with WND.com.