By: Craig Andresen and Diane Sori / Right Side Patriots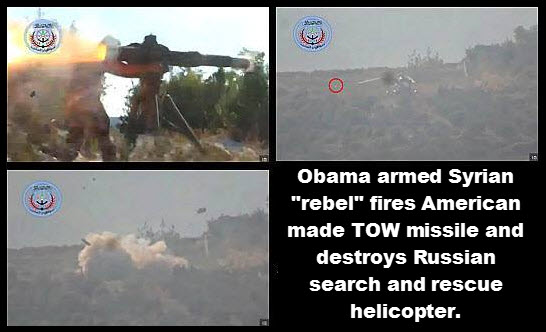 At last Tuesday's press conference with French President Francois Hallande, Barack Hussein Obama told two most grievous of lies with the first being about his wanting to stop ISIS in Syria for truth be told, Obama's true goal is to remove Syrian President Bashir al-Assad from power, thus creating yet another vacuum of power…just like he did with the nightmare called the Arab Spring where 'secular' muslim dictators in Lybia, Egypt, and Yemen were forced from power. And Obama filled that power void with his brethren in the Muslim Brotherhood who in turn used ISIS aligned thugs as their police force…if you will…who instilled sharia law and started their attacks on Christians, and doing so in the most horrific of ways…with only Egypt pulling free via a military coup. And siding with the anything-but- moderate rebels in Syria will afford the same outcome and will add Syria into the ISIS ever-expanding caliphate.
And Obama's lie number two…a lie Vladimir Putin will surely call him to task for…was about who caused Tuesday's Russian helicopter to be blown-up as it tried to rescue the surviving pilot of the earlier in the day Turkish downing of a Russian fighter jet. And again the truth involves the Obama sanctioned anything-but-moderate rebels…in this case the ISIS-aligned Free Syrian Army… rebels whom the media stated blew-up the Russian helicopter, but what they dare not report is that they did so with an American TOW antitank missile, and guess who supplied the rebels with said missile… Obama and his administration of course.
But before we go further into recent events let's get some much needed background info to see how we arrived at the point we are today.