Part 2 of 2 By Craig Andresen – The National Patriot and Right Side Patriots on cprworldwidemedia.com
In yesterday's article, "Torture Report" is ALL About Liberalism"…I outlined the fundamentals of REAL torture, who commits REAL torture and who the REAL victims of torture ARE…all the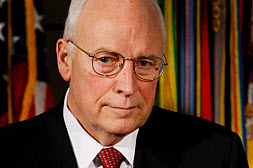 while excoriating those whining liberal bottom-feeders who are now advocating everything from empathizing with terrorists to apologizing to the bastard vermin.
I fully agree with the assessment of former Vice President Dick Cheney: "The only thing I would have done differently than the Bush Administration was to kill them once we had gotten all the information we could get out of them."
THAT end result seems to me to be FAR more civilized than this current Muslim regime's insipid and inhumane practice of releasing the world's pig vomit back into society where they can take up where they left off…committing authentic acts of torture against the innocent peoples of the world as they rush down the path toward genocide.
If any apology is owed by America to anyone regarding the terrorists detained and questioned at GITMO…it is for this regime's insistence that they be set free to prey upon others and it is this regime and it's minions to issue that apology.
Yesterday, I concluded my article by promising to reveal why, in my opinion, liberals are now pouring gas on the fires of jihad and so, here it is…