I wanted to share the following recent report and video that revealed that Admiral Mike Rogers recently prevented a false flag attack in the U.S. and is now being punished by Obama!-You Decide:
Top US Spy Chief Flees To Trump After Stopping "False Flag" Attack!-Posted on WhatDoesItMean.com-By Sorcha Faal-On November 20, 2016:
An astonishing Foreign Intelligence Service (SVR) report circulating in the Kremlin today states that US Navy Admiral Mike Rogers, who heads the Obama regimes National Security Agency (NSA), United States Cyber Command (USCYBERCOM) and is the Chief of the Central Security Service (CSS), fled to New York City on Thursday (17 November) seeking an urgent meeting with President-elect Donald Trump just hours after he, Rogers, singlehandedly aborted the unauthorized flight of one of America's "Doomsday Planes".  [Note: Some words and/or phrases appearing in quotes in this report are English language approximations of Russian words/phrases having no exact counterpart.]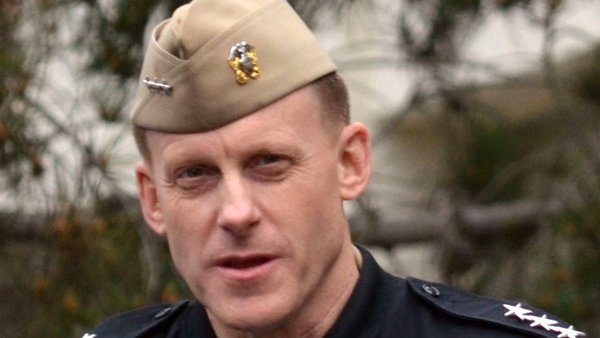 New American hero Admiral Mike Rogers
According to this report, during the late afternoon (Moscow time) of 16 November, the Ministry of Defense (MoD) requested urgent "assistance/guidance" from the SVR relating to the takeoff from California's Travis Air Force Base (TAFB) of a US Navy Boeing E-6 Mercury airborne command post and communications relay aircraft (popularly known as a "Doomsday Plane") that was designated with the radio call sign of "IRON99", and whose destination was not able to be determined.
The flights of these types of "doomsday" aircraft, this report explains, are strictly "governed/observed" under the procedures, protocols and guidelines of the Strategic Arms Reduction Treaty (New START) signed between the Federation and the Obama regime that took effect on 5 February 2011—and that this "IRON99" doomsday plane flight was in "strict/blatant" violation of due to the US failing to notify the MoD of its exact mission status.
Upon being notified by the MoD of this grave New START treaty "war threat" violation by the Obama regime, this report continues, SVR Director Sergey Naryshkin contacted his US counterpart Admiral Mike Rogers—and though the exact details of their conversation are higher classified than this general report allows, it is important to note that immediately after Director Naryshkin contacted Admiral Rogers, this "doomsday planes" flight was halted over the skies of Denver, Colorado, where it was put into a "holding pattern" with it eventually returning to Travis Air Force Base.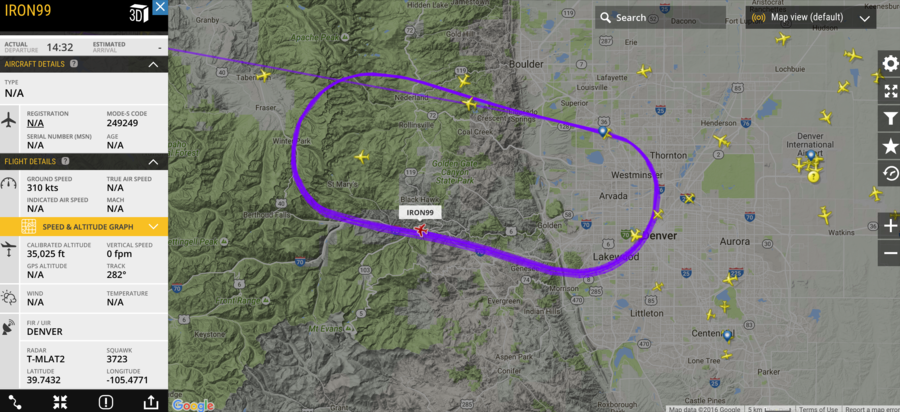 Holding pattern of "IRON99" doomsday plane flight over Denver
 As to why the US Navy ordered this doomsday plane to take flight at all, this report notes, is "highly alarming" as the American Office of Naval Intelligence (ONI) has previously been implicated by the SVR as a "controlling partner" in the "false flag" attack events known as "9/11" that occurred on 11 September 2001—and that were only able to be stopped when a cruise missile was fired into ONI's Pentagon communication center.
The 9/11 video that was aired once and never aired again!-Posted on YouTube.com-By dustin lehr-On December 22, 2011:
https://www.youtube.com/watch?v=07Bn_CC_mrg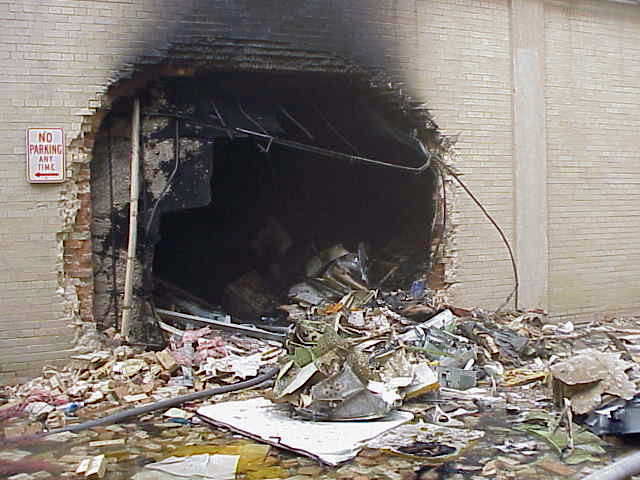 First photo taken of Pentagon on 11 September 2001 after cruise missile destroyed US Office of Naval Intelligence communication center
With Admiral Rogers having stopped what was another obvious "false flag" attack from occurring at the hands of the ONI, and his fleeing for protection to President-elect Donald Trump afterwards, this report continues, the Obama regime and its mainstream propaganda media sycophants have now placed this esteemed US military commander under a withering public assault and are calling for him to be removed from office—and that President Obama is said to now be considering. 
And in what this report states can only be described as "farcical irony", the same Obama regime propaganda mainstream media lapdogs that are now calling for Admiral Rogers destruction, were just 3 days ago praising him for his public statements saying that a nation-state (presumably Russia) was responsible for the hacking of secret Hillary Clinton related emails.
But to the "real/true" reasons behind the Obama-Clinton regime wanting to stage another "false flag" attack upon America, SVR intelligence analysts in this report say, is their fears over President-elect Trump's assembling what is being described as a "nationalist dream team" to defeat the satanic and tyrannical forces of globalism forever.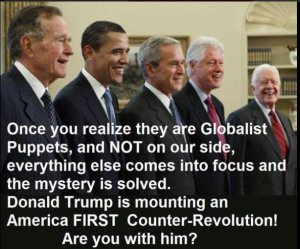 And so decimated have these elite globalists become in America, this report notes, these warmongers are only able to rule now from what are called their "Coastal Citadels" with fully one third of all US Congressional seats held by their communistic Democrat Party coming from just three States—California, New York and Massachusetts.
Even worse, this report continues, these elite globalist Obama-Clinton Democrats are still failing to realize that President-elect Trump won the popular vote when adding 49 States (out of 50) and lost the popular vote only when adding in the communistic State of California.
With President-elect Trump winning these 49 States with 57.8 million votes compared to Secretary Clinton's 55.9 million, this report further states, the Obama-Clinton supporting Washington Post newspaper is astonishingly even today beginning their re-writing of American history falsely proclaiming that Trump won only 14 States—which has led the highly respected former US Congressman, and presidential candidate, Ron Paul to include this propaganda mouthpiece on his list of real "fake news" media sites that not only colluded with Hillary Clinton, but continue to lie to the American people too.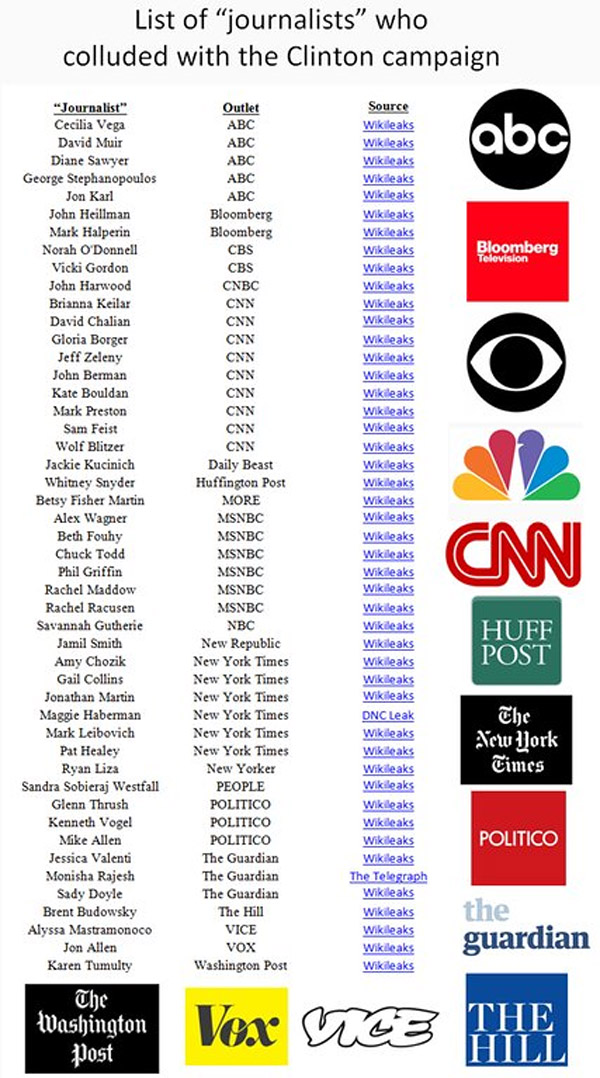 Protecting these real "fake news" Obama-Clinton media sites, this report continues, are America's top technology giants—and who were joined yesterday by Facebook CEO Mark Zuckerberg whose message for his billion-plus users is most plainly stated as: "you're not capable of deciding for yourself what is 'news' and what is not, so we will do it for you".
And among the many things being kept hidden from the American people by these real "fake news" propaganda mainstream media sites, this report says, are the astounding 81,640 pages of new regulations the Obama-Clinton are unleashing upon these unsuspecting people before President-elect Trump can take power, and that goes along with the stunning $2.4 trillion of additional debt they are being saddled with too.
Not making any sense either about the elite globalist supporting propaganda US mainstream "fake news" media, this report continues, are their astonishingly insane "new ideas" for America—and that include Japan establishing a large military training facility in the United States to create jobs and boost real estate values.
Continue Reading:
http://www.whatdoesitmean.com/index2168.htm
Video: US Spy Chief Stops False Flag! Obama Retaliates!-Posted on YouTube.com-By Truth Warriors-On November 21, 2016:
https://www.youtube.com/watch?v=-p4Z-Hoa1gc
I believe that the above article and video relate to and/or further support my following blogs-You Decide:
Why Was A Mysterious Navy Plane Conducting "Secret Electronic Command/Control Drill" Over Denver?
http://teapartyorg.ning.com/forum/topics/why-was-a-mysterious-navy-plane-conducting-secret-electronic
Retired Head of the FBI Tells All about Illuminati, Satanism, Pedophile Rings in U.S. Government!
http://teapartyorg.ning.com/profiles/blogs/retired-head-of-the-fbi-tells-all-about-illuminati-satanism
Obama: Submit to Globalism or Face War, Death, Destruction!
http://teapartyorg.ning.com/forum/topics/obama-submit-to-globalism-or-face-war-death-destruction?xg_source=activity
Note:  The following videos wholeheartedly share my sentiments regarding what we are currently experiencing in America today-You Decide:
A Republic, If You Can Keep It!
https://www.youtube.com/watch?v=YGL8CiUtXF0
The Fightin Side of Me!
https://www.youtube.com/watch?v=fBAzLCA3DQc
When Injustice Becomes Law, Resistance Becomes Duty!
https://www.youtube.com/watch?v=ukzd_vRFpms
Note:  If you have a problem viewing any of the listed blog and/or videos, please copy website link and paste it on your browser.  Sure seems like any subject matter that may be considered controversial by this administration is being censored-What happened to free speech?-You Decide: 
http://weroinnm.wordpress.com/2010/10/23/what-happened-to-free-speech/
"Food For Thought"
Hello: Are Americans Going To Wake Up and Take a Stand Before The Lights Go Out?-God Bless America!
God Bless Our Country/Republic.
Semper Fi!
Jake