By Craig Andresen – The National Patriot and Right Side Patriots on cprworldwidemedia.com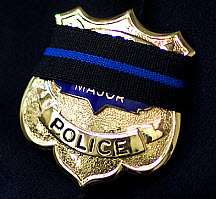 In Friday's article, "The War Against Cops – Part 1 of 3" I outlined what I believe to have been the scenario of setting up a police officer in Berkley Missouri for an ambush.
Yesterday, in "The War Against Cops – Part 2 of 3" I provided the probability to believe there have been even MORE police officers set up to be shot and killed and I gave you the reasoning and startling scenario of who is actually backing and supporting these thug's actions.
Since writing "The War Against Cops – Part 2" more incidents have transpired.
3 shots were fired at 2 sheriff's deputies in Pasco County Florida and so close were the bullets that both deputies could hear them as they passed by and a $3000.oo reward has been issued for any information pertaining to the suspect, suspects or the vehicle from which the shot were fired.
In Raleigh, North Carolina, a man described as a black male apparently shot out either a window or a sliding glass door at the home of a police officer.
On Christmas day, an officer in Durham NC was writing up a report while sitting in his cruiser when he noticed two men approaching from behind the car. As Officer J.T. West exited his cruiser to speak to the men…