By Craig Andresen – The National Patriot and Right Side Patriots on cprworldwidemedia.net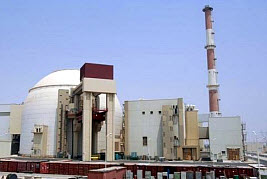 Now that we know the truth regarding one of the Iran deal's side deals…that the U.N. and the IAEA will allow the 7th century barbarians of the Iranian regime to inspect their own Parchin nuclear site and use their own equipment to gather samples before submitting their own reports showing there is nothing at Parchin to worry about…it's time to look a little deeper into this new development…or should we call it a new scandal?
For weeks, since word of side deals between Iran and the IAEA went public, concern has grown regarding the contents of those side deals.
Obama told us all that it was no big thing…routine was the language he used. He said "If Iran cheats, we'll know it," and that the safeguards were all in place.
Obama sock-puppet, John Kerry called the side deals…routine…and said that nothing in the deals was based on trust. In fact, his direct quote was…"Nothing in this deal is built on trust. Nothing."
No great surprise…Obama was lying…again and also no great surprise…