By Craig Andresen – The National Patriot and Right Side Patriots on cprworldwidemedia.net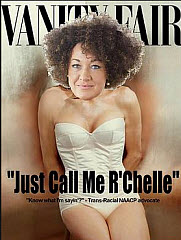 Have you seen the creepy-ass cracker in Spokane who is heading up the local chapter of the NAACP? I would just shake my head if it wasn't par for the liberal course.
First…we had Elizabeth Warren pretending to be an American Indian…a Cherokee I believe it was, when in fact, the closest she has ever come is riding in a JEEP Cherokee.
Then…there's Bruce Jenner who says HE'S a woman…people are tripping all over themselves to refer to him as SHE and ESPN is giving HIM an award for courage of all things. Look…I can PROVE that HE is not a SHE and I don't even need a scientific genetic profile to do it…
Were HE…a SHE…than why has HIS speaker fee gone UP by 400% rather than DOWN to 78% of what it used to be before he went out and bought some boobs?
Next up on the down side…
Jeb Bush, Chris Christie and John Boehner ALL say that THEY are…