The Front Page Cover 
"I pray that the eyes of your heart may be enlightened"
 .
Featuring:
So what if Greece leaves 
the European Union?
George F. Will
 .
"Rise up together as one voice"
"Be careful where you stand"
~~~lll~~~
.
 Pentagon Ships Military Off to Battle 'Climate Change' 
In January 2012, Barack nObama said, "As we look beyond the wars in Iraq and Afghanistan ... we'll be able to ensure our security with smaller conventional ground forces." In other words, even though America's military is being downsized, our military prowess will remain untarnished. "[Y]es, our military will be leaner, but the world must know the United States is going to maintain our military superiority with armed forces that are agile, flexible and ready for the full range of contingencies and threats," he explained. Who knew that meant documenting the effects of climate change — even as terrorism-fueled crises in the Middle East rage on? According to The Washington Times, "Though stretched thin by the aftermath of two wars and the current fight against the Islamic State, the nObama administration has enlisted the Pentagon to measure the shrinking ice in the Arctic in the latest example of the president's climate agenda being extended to the military. A recent Government Accountability Office report examined the Defense Department's role in the Arctic, which increasingly will include 'monitoring the changing Arctic conditions,' such as ice levels." America's retreat — not climate change, as this administration posits — facilitated the Islamic State's rise. And pulling even more resources away from the real fight to wage war on a straw man isn't going to make them go away. 
-The Patriot Post  
.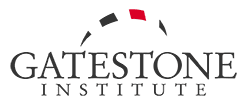 .
 Charleston and the Confederate Flag Battle 
With every murderous rampage committed by a sociopath, the Left exploits the tragedy to push its agenda of taking Liberty from all of us. In recent years, that's generally meant two things: gun control or racial grievance. The horrific murders of nine black Christians in Charleston by a white supremacist provided an opportunity to bring the two issues together.
          Barack nObama, as usual, weighed in on both. He
called for more gun control
, and then he denounced the Confederate flag flying on the grounds of the South Carolina capitol as a racist symbol. It's the latter that's become a rallying point for leftists as well as Republicans eager to shed the racist label.
          South Carolina Gov. Nikki Haley, a Republican, said
Monday
, "It's time to move the flag from the Capitol grounds." Sen. Lindsey Graham, a GOP presidential candidate, and Tim Scott, the first black Republican senator elected in the South since Reconstruction, likewise called for its removal. That provides political cover for state Republicans to vote to take it down.
          Of course, given the prominence of South Carolina in the presidential primary season, the Left media gleefully makes the Confederate flag an issue for Republicans every presidential cycle.  
-The Patriot Post  
.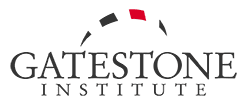 .
 HILLY FINDS ROOM FOR RACE AMID CASH RUN 
Hastening to capitalize on the turbulent winds following the Charleston shootings, 
Hilly Clinton
 holds a discussion of the massacre and race relations in Missouri today. The open to press event was added to Clinton's fundraising tour 
Monday
 and is sandwiched between a pair of private high-dollar Midwest donor stops and 
Wednesday's
 star-studded concert for the Democratic front runner in New York.  It comes a day after 
President nObama
, 
who has not lived up to expectations
 on improving race relations, created a stir by 
using a racial epithet
 in an interview to express his frustration on the issue. Clinton's campaign has been pushing race to forefront since the shootings and is holding today's discussion in a church not far from Ferguson, where racial tensions boiled over last year. With the press allowed in, Clinton is again selectively surfacing on issues with direct appeal to her base, even as she avoids those where the direction of the political wind is less certain.  
-Fox News 
.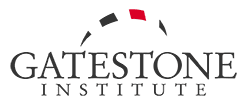 .
 Flag controversy fades - 
While Clinton and her rivals pounced following the Charleston tragedy, a Republican 2016 field that has been taking intense flack for favoring a South Carolinian solution to the Confederate flag controversy, got one.
AP:
 "Republicans with presidential aspirations rushed 
Monday
 to embrace South Carolina Gov. 
Nikki Haley
's call to remove the Confederate flag from the grounds of the state capitol, eager to move past a vexing issue that challenges the GOP's effort to win over the diverse coalition of voters it likely needs to win back the White House."
          [
How Jeb dealt with Florida's flag flap - 
WSJ:
 "When former Florida Gov. 
Jeb Bush
 quietly took down the Confederate battle flag from the state capitol in 2001, he was called 'spineless' and 'racist to Southern people,' and was accused of 'pandering' to African-Americans. He was also repeatedly warned he would be defeated in the next election…As Mr. Bush did throughout his two terms, from 1999 to 2007, he personally responded to several emails he received on the issue from constituents who condemned and hailed his decision…To those who attacked him for his decision, Mr. Bush responded tersely but politely, at times with deadpan humor, emails released earlier this year show."]
          Graham opts to heal his home state -
 Sen. 
Lindsey Graham
, R-S.C., released a statement shifting from an earlier ambiguous position to a clear stance. Graham said, "I hope that, by removing the flag, we can take another step towards healing and recognition – and a sign that South Carolina is moving forward"
          [WashEx's 
David Drucker
observes
 it was evident the political sand trap for Republicans over South Carolina's flag controversy was causing high anxiety in the national party. "There was Republican National Committee Chairman 
Reince Priebus
on Monday
, standing behind Gov. Nikki Haley in Columbia as she announced that the Confederate battle flag should come down…" ]  
-Fox News  
.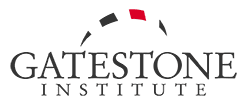 .
 nObama's Race War – Shabazz : Kill SC "Crackas And Their Families"  
(rickwells.us) ~ On June 23rd nObama's messenger in his campaign to promote anti-white hatred and racial anarchy among black American's, the evil Malik Shabazz of the "New Black Panther Party," called for the killing of white people and their families in a public Charleston, SC, rant...
 He opened with the typical chants to get the "crowd" fired up and get the juices of hate flowing faster and pumping harder, "Black Power, Black Power, by any means, by every means." In Marxism the end is professed to justify the means. We know who and what nObama is, we know who these operatives are as well. nObama is entering the active assault stage of his plan to create order out of chaos, to become the American dictator. He's got a year and a half left before his scheduled departure. He's got that long to make sure he doesn't have to relinquish power to anybody.
.
 Senate Snake Pit – These 48 GOP Traitors Voted For nObama  
(rickwells.us) ~ The following list contains the names of the unworthy holders of the office of United States Senator who voted Tuesday to surrender the self-governing authority of the American people as well as much of their Congressional power...
 They voted to trust that the criminal Hussein nObama would be a benevolent dictator. These wholly purchased puppets, with their access, must have known at least as much as we lay people do, that they were voting to end American sovereignty. They cannot deny their actions based upon well-intentioned ignorance. They knew, Senator Sessions argued repeatedly on the floor of the Senate exposing their actions. They took deliberate action against our nation. 
.
 nObama extending amnesty to illegals in prisons, jails  
(Stephen Dinan) ~ The nObama administration has ordered agents to begin ignoring many of the illegal immigrants they encounter in local prisons and jails, as the president begins to implement a lesser-known part of his deportation amnesty program — a move that's not sitting well with either side in the immigration debate...
 The move is a nod to sanctuary cities, who had begun to refuse to cooperate with federal authorities on immigration enforcement. After having court challenges, Mr. nObama bowed to those cities, counties and states and announced the changes as part of his November 2014 amnesty policy. Agents will still troll local prisons and jails looking for immigrants, but they will no longer try to deport those with drug possession offenses, theft or fraud if it involved stealing an identity in order to further their unlawful presence in the country, the House Judiciary Committee said Tuesday.        
http://www.washingtontimes.com/news/2015/jun/23/obama-amnesty-reaches-illegals-prisons-jails/
.
 Rush Is Right                                                               
(Erick Erickson) ~ This morning at 6:15 am ET, I will be on Fox & Friends. The kicking off point for the conversation is Rush Limbaugh's comment that the Confederate flag is just the starting point for a leftwing assault on American culture at large... 
The left is led by a President who himself has said our nation is not really special. After all, every other nation thinks it is special too. In Colorado, black protestors have burned the American flag. Ironically, it was the American flag that Dylann Roof burned too. In California, public schools banned students wearing the American flag on clothing to avoid offending immigrants. The University of California at Irvine's student government considered banning displays of the American flag on campus. But it is not about the flag. That was Rush's point. He and we all see where this is headed. It's like the gay marriage left. Ten years ago they were saying what they wanted was not marriage, but civil unions. Then they not only forced homosexual marriage down our throats, but are now driving from business any who dissent. On the cusp of an undemocratic victory, they are now starting to walk back all their talk about polygamy not being their next goal.        
http://www.redstate.com/2015/06/25/rush-is-right/
.
 Iran Demands More Nuke Concessions  
(Adam Kredo) ~ Iran is insisting the United States and world powers deliver more concessions at the negotiating table, including consenting to demands that any final nuclear agreement last less than 10 years... The call for greater concessions was made in a speech Tuesday by Iranian Supreme Leader Ali Khamenei, who accused the United States of "seeking to destroy Iran's nuclear industry" and of being "on the opposite side of everyone in Iran." Iran's bid to pressure Western powers came amid reports that the United States promised in secret documents to deliver to Tehran "high-tech reactors and other state-of-the-art equipment" that would modernize and improve its nuclear program. This portion of the agreement appears to reverse decades of U.S. policy towards Iran.
.
 Democrat, GOP Trickery To Flood America With Foreigners  
(rickwells.us) ~ Dick Morris joins J.D. Hayworth with some perspective on the deception that is going on regarding the TPP, TPA fast track and TiSA, the next bitter, anti-American pill that is being prepared for forced ingestion by the American people and the hands of their traitorous government...
 Hayworth points to a memo from the outlaw that runs Homeland Security, Secretary Jeh Johnson in which he claims to be enforcing immigration law by ignoring it and by releasing invaders to roam freely around the country. The technicality upon which Johnson and nObama are basing their lawbreaking this time around is a distortion of the definition of a refugee. The throwing open of those flood gates, in conjunction with the new open immigration made possible under fast track will truly change the composition of America and destroy our standard of living.
.
 nObama's Mobster Brotherhood Includes Republicans Under...  
(rickwells.us) ~ As most patriotic Americans have long ago concluded, our supposed two-party system is a failure and a fraud. It is wholly owned by anti-American forces that have used it as the mechanism by which to hijack our government...
 In addition to determining the candidates of both major parties through campaign contributions, they obstruct challengers through contorted ballot requirements and are on the verge of successfully destroying our nation. We the people have no representation. What exists is a single two-headed snake which is controlled by the moneyed global elites. It has a Marxist head that is the Democrat party, currently under the public personification of an emerging dictator in Hussein Obama and it has a Fascist head which has exposed its Republican form in the legislative branch under Boehner and McConnell. The fascists head was the one utilized to force the transformation to a new, unelected and unconstitutional subservience to a Pacific Union over the last couple of weeks by the Congressional puppets.        
http://rickwells.us/the-untouchables-obamas-mobster-brotherhood-includes-republicans-under-boehner-and-mcconnell/
.
 Protecting the right to hate preserves freedom   
(Judge Andrew Napolitano) ~ The tragedy of a mass murder in Charleston, South Carolina, last week, obviously motivated by racial hatred, has raised anew the issue of the lawfulness of the State expressing an opinion by flying a Confederate flag at the Statehouse...
 and the constitutionality of the use of the First Amendment to protect hate speech and hate groups. The State has no business expressing opinions on anything, and it is required to protect hate. Here is the law. Let's start with the proposition that hatred of persons is a profound disorder, and it is no doubt motivated by far deeper errors of thought and judgment than admiration for a flag. I recognize that to some in our society, the Confederate flag represents resistance to federal authority enforced by military aggression; while to others, it represents racial oppression under color of law bringing about the worst violations of the natural rights of born persons in American history – namely slavery. To me, it represents both. Yet, the government has no business flying it.         
http://www.wnd.com/2015/06/protecting-the-right-to-hate-preserves-freedom/
.
 Why there can be no coexistence with the left    
(Erik Rush) ~ Assuming they can take a break from bitterly clinging to their guns and religion for a few minutes, I'm going to set a bona fide goal for those liberty-loving Americans out there with a passion for our founding principles and the Constitution... What may surprise some in that camp is that it's the very same goal toward which those on the political left strive. 
At first blush, some of these patriots – perhaps many – will find this goal rhetorically indelicate, if not undemocratic, or even (
dare I say it?
) – "extreme." 
The goal is simple, and it is as follows: 
We must utterly vanquish the political opponents we currently face.
 One can see why I said it's identical to the ultimate goal of the left, and why they never articulate it openly. While they espouse love of country, liberty, the democratic process and say they believe we have as much of a right to our ideals and beliefs as they do theirs, these are patent deceptions.       http://www.wnd.com/2015/06/why-there-can-be-no-coexistence-with-the-left/
 Anti-Semitism and the New Russian Idea  
(Walter Laqueur) ~ Vladimir Putin's steely nationalist rule has raised fears in the West of a return to Soviet-style dictatorship in Russia. But what many outsiders fail to understand is that the country is still in a period of ideological transition, with a new national idea gradually emerging from the Marxism-Leninism of old...
 Among the more noteworthy aspects of this new "Russian idea" is the explanation it provides for the upheavals of the 20th century and the country's perceived current decline. Unfortunately, as is often the case with such overarching narratives, Jews play a disproportionately significant role. Home to a prominent anti-Semitic tradition under the tsars, and again under the Communist regime that replaced them, Russia has long been seized by the "Jewish question." During the Soviet Union's first two decades, many among its key leaders were themselves Jewish—and Marx himself, of course, was of Jewish origin—but within the party apparatus, though less strong at the top than in the middle and lower echelons, there was a great deal of animosity toward Jews.       
http://mosaicmagazine.com/observation/2015/06/anti-semitism-and-the-new-russian-idea/
.
So what if Greece leaves 
the European Union?
George F. Will
.
Greek Prime Minister Alexis Tsipras 
.
     (washingtonpost.com) ~ Now come Greeks bearing the gift of confirmation that Margaret Thatcher was right about socialist governments: "They always run out of other people's money." Greece, from whose ancient playwrights Western drama descends, is in an absurdist melodrama about securing yet another cash infusion from international creditors. This would add another boulder to a mountain of debt almost twice the size of Greece's gross domestic product. This protracted dispute will result in desirable carnage if Greece defaults, thereby becoming a constructively frightening example to all democracies doling out unsustainable, growth-suppressing entitlements.
.
     In January, Greek voters gave power to the left-wing Syriza party, one third of which, the Economist reports, consists of "Maoists, Marxists and supporters of Che Guevara." Prime Minister Alexis Tsipras, 40, a retired student radical, immediately denounced a European Union declaration criticizing Russia's dismemberment of Ukraine. He chose only one cabinet member with prior government experience — a former leader of Greece's Stalinist Communist Party. Tsipras's minister for culture and education says Greek education"should not be governed by the principle of excellence . . . it is a warped ambition." Practicing what he preaches, he proposes abolishing university entrance exams.
.

     Voters chose Syriza because it promised to reverse reforms, particularly of pensions and labor laws, demanded by creditors, and to resist new demands for rationality. Tsipras immediately vowed to rehire 12,000 government employees. His shrillness increasing as his options contract, he says the European Union, the European Central Bank and the International Monetary Fund are trying to "humiliate" Greece.
     How could one humiliate a nation that chooses governments committed to Rumpelstiltskin economics, the belief that the straw of government largesse can be spun into the gold of national wealth? Tsipras's approach to mollifying those who hold his nation's fate in their hands is to say they must respect his "mandate" to resist them. He thinks Greek voters, by making delusional promises to themselves, obligate other European taxpayers to fund them. Tsipras, who says the creditors are "pillaging" Greece, is trying to pillage his local governments, which are resisting his extralegal demands that they send him their cash reserves.
    Yanis Varoufakis, Greece's finance minister, is an academic admirer of Nobel laureate John Nash, the Princeton genius depicted in the movie "A Beautiful Mind," who recently died. Varoufakis is interested in Nash's work on game theory, especially the theory of cooperative games in which two or more participants aim for a resolution better for all than would result absent cooperation. Varoufakis's idea of cooperation is to accuse the creditors whose money Greece has been living on of "fiscal waterboarding." Tsipras tells Greece's creditors to read "For Whom the Bell Tolls," Ernest Hemingway's novel of the Spanish Civil War. His passive-aggressive message? "Play nicely or we will kill ourselves."
     Since joining the euro zone in 2001, Greece has borrowed a sum 1.7 times its 2013 GDP. Its 25 percent unemployment (50 percent among young workers) results from a 25 percent shrinkage of GDP. It is a mendicant reduced to hoping to "extend and pretend" forever. But extending the bailout and pretending that creditors will someday be paid encourages other European socialists to contemplate shedding debts — other people's money that is no longer fun.
.

     Greece, with just 11 million people and 2 percent of the euro zone's GDP, is unlikely to cause a contagion by leaving the zone. If it also leaves the misbegotten European Union, this evidence of the E.U.'s mutability might encourage Britain's "euro-skeptics" when, later this year, that nation has a referendum on reclaiming national sovereignty by withdrawing from the E.U. If Greece so cherishes its sovereignty that it bristles at conditions imposed by creditors, why is it in the E.U., the perverse point of which is to "pool" nations' sovereignties in order to dilute national consciousness?
     The E.U. has a flag no one salutes, an anthem no one sings, a president no one can name, a parliament whose powers subtract from those of national legislatures, a bureaucracy no one admires or controls and rules of fiscal rectitude that no member is penalized for ignoring. It does, however, have in Greece a member whose difficulties are wonderfully didactic.
.

     It cannot be said too often: There cannot be too many socialist smashups. The best of these punish reckless creditors whose lending enables socialists to live, for a while, off of other people's money. The world, which owes much to ancient Athens' legacy, including the idea of democracy, is indebted to today's Athens for the reminder that reality does not respect a democracy's delusions.