By Craig Andresen – The National Patriot and Right Side Patriots on cprworldwidemedia.net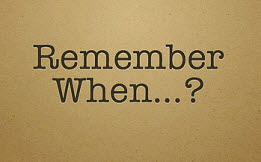 Ummmm…Hello???
Remember Isis? You know…that merry band of 7th century barbarians with 21st century weapons that has been marauding their way across the Middle East and North Africa on their mission to form a caliphate?
Remember them?
How about Iran…the Islamic Republic headed up by the Ayatollah Ass-a-Hola that wants to wipe Israel from the map? You know…where they prance through the streets chanting DEATH TO AMERICA and WITH whom Obama capitulated so the ever-so-peaceful tribe could obtain nuclear weapons?
You DO remember THEM…don't you?
Al-Qaeda…surely you remember al-Qaeda.
They didn't REALLY go away the way Obama claimed in 2012 you know. They're still out there, gaining strength.
Syria…THERE'S a little happy place for you what with their "rebels" armed with American weapons they got from Libyan "rebels" in Hillary Clinton and Obama's Islamic version of Fast and Furious.
What about Benghazi?