By Craig Andresen on October 17, 2014 at 3:33 am
A Conversation Between Craig and Diane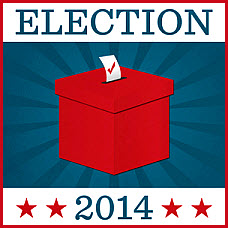 By: Craig Andresen and Diane Sori (RIGHT SIDE PATRIOTS)
Craig: I think it's time we have a conversation about the election coming up on November 4th. I'm seeing a lot of stuff in social media that has nothing to do with the election and it's starting to concern me that people are getting apathetic and won't go out to vote.
Diane: Yeah Craig, I know what you mean…apathy just like in 2012…and we all know how that turned out now don't we.
Craig: It seems a lot different now in 2014 than in the last midterm in 2010. In 2010 everybody on our side was on the same page, we showed up at the polls in record  numbers for a midterm, and we voted on the politics and policies of Obamacare.
Diane: ObamaCare…the anything but healthcare we were promised…lie after lie being shoved down our throats by those who didn't even bother to read it before they voted on it.
Craig: It seems to me that we only have a couple of weeks left to get our side motivated and focused on the real issues. If we can do that we can turn this midterm into the 2010 midterm part 2.