By Craig Andresen – The National Patriot and Right Side Patriots on cprworldwidemedia.com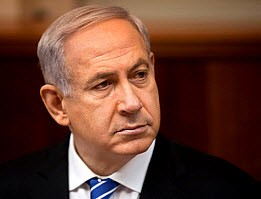 On March 3rd, Israeli Prime Minister Benjamin Netanhayu will address a joint session of the United States Congress. It could well be THE most important and dire speech ever presented to such a session by any leader of a foreign nation but several liberals have now made it known that they intend to snub our only true ally in the Middle East.
They simply can't stand to hear the truth regarding Iran and that Islamic country's quest to build nuclear weapons.
Here is the list of those who have indicated they will NOT attend the special joint session:
From the House:
Rep. Earl Blumenauer (Ore.)
Rep. G.K. Butterfield (N.C.)
Rep. James Clyburn (S.C.)
Rep. Raúl Grijalva (Ariz.)
Rep. Luis Gutierrez (Ill.)
Rep. Eddie Bernice Johnson (D-Texas)
Rep. Barbara Lee (Calif.)
Rep. John Lewis (Ga.)
Rep. Betty McCollum (Minn.)
Rep. Jim McDermott (Wash.)
Rep. Gregory Meeks (N.Y.)
Rep. Charles Rangel (N.Y.)
In the Senate:
Sen. Bernie Sanders (I-Vt.)
Sen. Patrick Leahy (I-Vt.)
Vice President Joe Biden
Those are the anti-Israel fools who would much rather buy into whatever snake oil Obama is selling this week and what brand of venom IS that exactly???
Well…