Please Read Part 1:
Not Since JFK, Has a President Spit Into the Face of the Globalists, Until Now!-Posted on Tea Party Command Center-By Jake Martinez-On November 21, 2016:
http://teapartyorg.ning.com/profiles/blogs/not-since-jfk-has-a-president-spit-into-the-face-of-the
The following recent article revealed that President Trump recently fulfilled his campaign pledge to withdraw the U.S. government from the 'free trade' regime known as the 'Trans-Pacific Partnership (TPP)'-You Decide: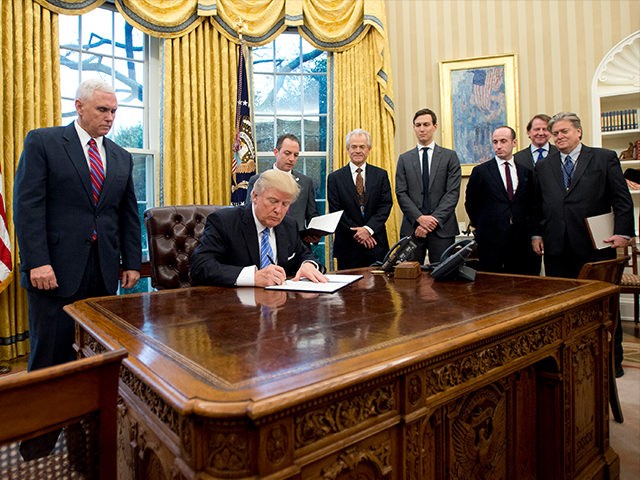 In Blow to Globalism, Trump Withdraws From TPP "Trade" Regime!-Posted on The New American-By Alex Newman-On January 23, 2017:
In a major victory for American national sovereignty and self-government, President Donald Trump on Monday fulfilled his campaign pledge to withdraw the U.S. government from the "free trade" regime known as the Trans-Pacific Partnership (TPP). Despite strong support from Obama, most congressional Republicans, and the establishment wing of both parties, the secretly negotiated "trade" scheme was unconstitutional, dangerous, and extraordinarily unpopular across the political spectrum. But with a simple executive action by the new president, the globalist establishment's cherished dream for what lawmakers described as a "Pacific Union"-style super-government went up in smoke. Globalists were furious, while patriots celebrated.
Trump signed the executive order essentially killing TPP on January 23 after a meeting with a team of high-level corporate executives and advisors. "Everyone knows what that means, right?" Trump was quoted as saying at the White House signing ceremony for the action withdrawing from TPP. "We've been talking about this for a long time. It's a great thing for the American worker." However, before making the move official, Trump made clear that he was not opposed to trade, per se. "What we want is fair trade," he said while meeting with top business executives. "And we're gonna treat countries fairly, but they have to treat us fairly."
Among other concerns, President Trump pointed to Japan and the communist regime in Beijing, both of which make it difficult — if not impossible — to sell many U.S. goods. "If you want to sell something into China and other countries it's very, very hard," Trump told the CEOs of some of America's largest international businesses before signing the TPP withdrawal action. "In some cases it's impossible. They won't even take your product. But when they do take your product they charge you a lot of tax. I don't call that free trade. What we want is fair trade." Trump is also reportedly working on a plan to renegotiate or, if necessary, withdraw from, the controversial North American Free Trade Agreement (NAFTA).
While the TPP deal was likely dead anyway after Trump's election — the TPP was so unpopular that even establishment globalist Hillary Clinton had to pretend to oppose it — Trump's latest action was widely hailed as the death knell for TPP. The scheme has never been approved by Congress despite efforts by Obama and establishment GOP leaders. And Obama and others let the cat out of the bag. Despite needing support from Republicans to pass the TPP, for example, Obama went around boasting to his supporters that the massive scheme was the "most progressive trade agreement in history." And to the extent that progressivism means unaccountable and autocratic rule by the elite at the expense of the people, the remark could be considered accurate.  
The TPP, like its Atlantic counterpart known as the Transatlantic Trade and Investment Partnership (TTIP), would have stripped Americans of their right to self-government across a wide array of policy areas. From policies on immigration and trade to regulation and labor, the TPP and related schemes would purport to give foreign powers the ability to make rules for Americans. In the case of TPP, this would have included both a communist dictatorship and an Islamist dictatorship. And far from enabling real free trade, the deals are composed of thousands of pages of secretly negotiated rules and regulations establishing a byzantine regional regime more accurately characterized as "managed" trade and regional governance.
Among the most significant controversies that plagued the TPP was the treaty's establishment of kangaroo courts purporting to allow foreign corporations and even state-owned enterprises to sue American taxpayers. The agreement also established an unelected, unaccountable governing board that could change the scheme later on, without congressional approval. "This new structure is known as the Trans-Pacific Partnership Commission — a Pacific Union — which meets, appoints unelected bureaucrats, adopts rules, and changes the agreement after adoption," warned Senator Jeff Sessions (R-Ala.), a leading congressional opponent of the agreement, referencing its similarity to the European Union, which has all but crushed national sovereignty and self-government across Europe using the same deceptive strategy of "free trade."
"The 5,554-page accord, disguised as a simple trade agreement, commits the American people to an international commission with the power to act around Congress," Sessions continued. "It allows 12 nations [governments], some with less than 1 percent of the GDP of the United States, an equal vote in the TPP Commission. Actions by this commission separate the American people from the policy decisions that affect their lives. The TPP Commission is a direct threat to representative democracy [sic] and accountability." In other words, instead of self-government under the Constitution through elected representatives, the TPP would have installed an unaccountable supranational government to make crucial decisions for the American people.
Senator Sessions, one of Trump's earliest and fiercest supporters and now his nominee to serve as U.S. attorney general, also highlighted the economic ramifications of the TPP and similar pseudo-free trade regimes. "Americans know these agreements have allowed trade practices that unfairly close manufacturing plants, costing millions of high paying jobs," Sessions explained. "Our people are hurting. We cannot afford to lose a single job because of a bad trade deal." Blasting "Obama's globalist agenda," Sessions said radical schemes such as the TPP were the reason voters "are in rebellion, at home and in Europe." Trump apparently got the message, though elements of the establishment have not.   
Ironically, while some establishment globalist "Republicans" such as Senator John McCain of Arizona were left frothing at the mouth over Trump's move to block TPP, some forces traditionally associated with the Democrat Party celebrated the action. "With this decision, the president has taken the first step toward fixing 30 years of bad trade policies that have cost working Americans millions of good paying jobs," Teamsters Union President James Hoffa said in a written statement quoted in media reports. Democrats dependent on blue-collar and union votes have largely sided with their constituents, and real conservatives and patriots, in opposing schemes such as TPP, though perhaps for different reasons.    
Globalists, however, were outraged by Trump's action, and seemed to be reading from the same script of deceptions. "TPP withdrawal will slow U.S. [economic] growth, cost American jobs, & weaken U.S. standing in Asia/world," claimed Richard Haass, president of the establishment globalist powerhouse known as the Council on Foreign Relations, in what sounded like a threat. "China could well be [the] principal beneficiary." The CFR has been exposed by former members who defected, including U.S. military leaders, as a hotbed of subversive activity by fanatics seeking to sell out American independence in favor of a world government. (Trump has previously praised Haass, confusing his supporters.)
The claim, which has been debunked, that China would benefit if the U.S. government refused to surrender sovereignty and jobs under TPP was echoed by numerous other globalists. In reality, top officials involved in TPP had already proposed allowing the regime in Beijing to join the scheme. And of course, it was the globalist CFR and its leading operators — globalists such as David Rockefeller and Henry Kissinger — who are most responsible for the massive threat the Communist Chinese dictatorship poses to the United States, humanity, and freedom around the world today. The TPP was negotiated for Obama by a CFR operative, too.  
Indeed, Rockefeller even claimed in the New York Times after a trip to China in the 1970s that Chairman's Mao's "social experiment" was the "one of the most important and successful in human history," despite the savage slaughter of tens of millions of innocent people. Just last week, top globalists and CFR figures were at the World Economic Forum in Davos paying tribute to mass-murdering Chinese dictator Xi Jinping as the new leader of globalism after his keynote speech. And as billionaire globalist George Soros has explained publicly, he thinks Beijing should "own" the "New World Order" in the same way the United States owned the last one.
Foreign powers tried to put a smiley face on the developments, with some officials pretending that they might pursue the deal even without the United States. Before Trump was formally sworn in, former Australian Prime Minister Kevin Rudd even suggested that Trump be persuaded to back away from his position. "If he needs to re-brand this, or re-name it or re-constitute it because he's the president and he said he'd get rid of it then fine," Rudd said, calling for preserving "as much substance" as possible. And in the days leading up to Trump's executive action, Australian Trade Minister Steven Ciobo denied that the TPP was dead, calling on Trump and Americans not to junk the scheme just because there "may be aspects that they don't like."  
But Trump's action did not come as a surprise to almost anyone. In fact, in November, he vowed that scrapping TPP would happen immediately after he took office. And in his inaugural address last week, he made clear that his "America First" vision would guide policy. "From this moment on, it's going to be America First," Trump said. "Every decision on trade, on taxes, on immigration, on foreign affairs, will be made to benefit American workers and American families." He also vowed to protect America from what he called the "ravages" of other countries "making our products, stealing our companies and destroying our jobs." As soon as Obama was gone, the White House website also vowed to kill TPP.
On the same day as the action withdrawing from TPP, Trump also unleashed other constitutional executive actions applauded by his supporters. From instituting a federal hiring freeze (excluding the military), to restoring a longtime ban on taxpayer funding for abortion groups around the world that Obama sought to undermine, Trump went right to work, following through on some of the most important promises he made on the campaign trail. It was a series of crushing blows to globalism, Big Government, the abortion lobby, establishment plans for regionalizing governance, the undermining of the U.S. economy, and more.  
At the Monday meeting with corporate leaders before his latest orders, Trump outlined some of his other proposals for boosting U.S. manufacturing. "What we want to do is bring manufacturing back to our country," Trump told the chief executives, which also included the leaders of companies such as Ford, Dow Chemical, Lockheed Martin, and U.S. Steel. To accomplish that, Trump proposed slashing corporate tax rates from 35 percent "down to anywhere from 15 to 20 per cent," helping bring U.S. tax rates — the highest in the developed world — back in line with those of other industrialized countries. Trump also vowed to seek a "very major border tax" on companies that shut down their U.S. factories and then try to sell goods back into the United States.  
Obama tried to make TPP and the rest of his agenda seem inevitable. But thanks to the hard work of grassroots organizations across the political spectrum, much of that agenda is now in ruins. Indeed, broad swaths of Obama's legacy have already been abolished the same way the schemes came about — with a "pen and a phone." Of course, undoing the damage of the Obama years, and of generations of globalist establishment machinations, will not be easy. And it is unlikely that Trump will even try. But if the first few days of his term are any indication, Trump does plan to take firm action against globalism, even if it means clashing with the powerful establishment forces that tried to destroy him throughout his campaign for the presidency.
Alex Newman is a correspondent for The New American, covering economics, education, politics, and more. Follow him on Twitter @ALEXNEWMAN_JOU. He can be reached at anewman@thenewamerican.com
Related articles:
President Trump Unveils Plans to Undo Much of Obama's Damage
Trump Gets Early Start With Executive Actions to Counter Obama
President Trump Cites Bible in Unity Call; Touts "America First"
With TPP Signed, Opposition Explodes Across Political Spectrum
TPP Imposes EU-Style "Commission" on America (Video)
Obama-GOP "Trade" Scheme Includes "Unrestricted Immigration"
Leaked Obama "Trade" Pact Exposes Assault on Self-government
Leak of Secret Trade Doc Reveals Sovereignty-destroying Courts
Trans-Pacific Partnership To Facilitate U.S.-China Merger
Activists Rally to Stop Obama's "Free Trade" Schemes
The EU: Regionalization Trumps Sovereignty
Trans-Pacific Partnership (NAFTA on Steroids) Threatens Sovereignty
The "Free Trade" Agenda Threatens Our Rights
TPP's State-owned Enterprises: Unleashing the Big Foreign Gorillas on Mom & Pop
Source Link:
http://www.thenewamerican.com/world-news/asia/item/25218-in-blow-to-globalism-trump-kills-monster-tpp-trade-regime
The following recent article revealed that emboldened by the British 'Brexit' vote to leave the European Union and President Donald Trump's historic victory over the 'globalist' establishment, European political leaders 'opposed to globalism and the establishment' met in Koblenz, Germany, over the weekend to cement their alliance and plan for potential victories in the months ahead. It also revealed that the gathering was organized by the pro-sovereignty 'Europe of Nations and Freedom' alliance, which featured senior leaders in the anti-establishment movement from across the continent and they vowed to join forces in the fight against the 'transnational elite'-You Decide:  
European Anti-Globalists Join Forces to Take Back Countries!-Posted on The New American-By Alex Newman-On January 24, 2017:
http://www.thenewamerican.com/world-news/europe/item/25226-european-anti-globalists-join-forces-to-take-back-countries
The following recent article revealed a recent The New York Times report that revealed that President Trump is looking at proposals for 'reducing' U.S. funding for the United Nations, along with scaling back 'U.N. influence over American foreign policy'-You Decide:
Report: Trump Considers Proposals for Cutting U.N. Funding!-Posted on Breitbart.com-By John Hayward-On January 26, 2017:
http://www.breitbart.com/national-security/2017/01/26/trump-considers-proposals-cutting-u-n-funding/
The following recent article revealed that the 'Dictator Alliance' is demanding the establishment of a 'UN Tax Agency' for the 'New World Order', along with revealing that 'Anti-American George Soros's' fingerprints are also in this plan. If True-What's wrong with this picture?-You Decide:
Dictator Alliance Demands UN Tax Agency for 'New World Order'!-Posted on The New American-By Alex Newman-On January 26, 2017:
http://www.thenewamerican.com/world-news/south-america/item/25234-dictator-alliance-demands-un-tax-agency-for-new-world-order
The following recent article revealed that President Trump's next step is to rein in the 'UN Dictator's Club'-You Decide:
Next on Trump's List: Rein in the UN Dictators Club!-Posted on The New American-By Alex Newman-On January 26, 2017:
http://www.thenewamerican.com/world-news/north-america/item/25242-next-on-trump-s-list-rein-in-the-un-dictators-club
The following article revealed that with a couple of strokes of his pen, President Trump recently wiped out almost all of 'Obama's immigration policies' and laid out the groundwork for his signature 'wall along the Mexican border', along with unleashing immigration agents to enforce the law and punishing 'sanctuary cities' that try to defy federal law and thwart his deportation surge-You Decide: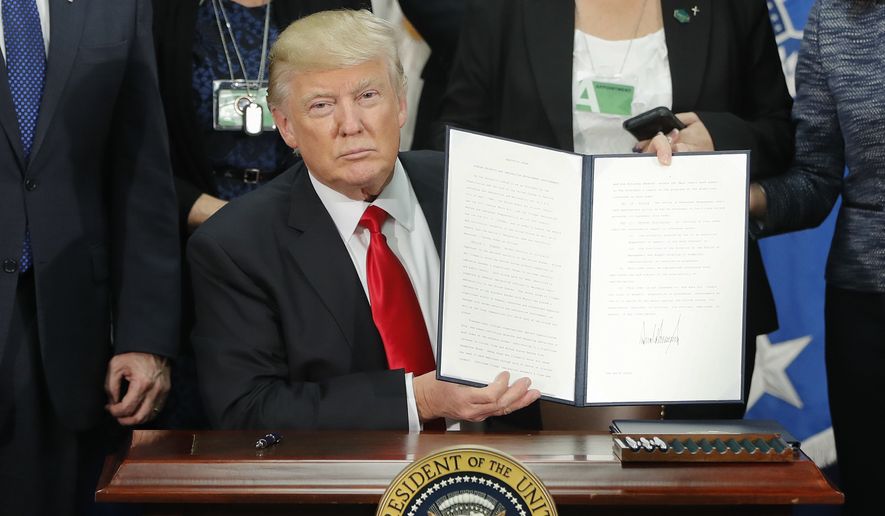 Trump eviscerates Obama's immigration policy in two executive orders!-Posted on The Washington Times-By Stephen Dinan, The Washington Times-On January 25, 2017:
http://www.washingtontimes.com/news/2017/jan/25/trump-eviscerates-obamas-immigration-policy/
The following recent article revealed that the Miami-Dade mayor ordered jails to comply with President Trump's crackdown on 'sanctuary' counties-You Decide:
Miami-Dade mayor orders jails to comply with Trump crackdown on 'sanctuary' counties!-Posted on Miami Herold-By Patricia Mazzei-On January 26, 2017:
http://www.miamiherald.com/news/local/community/miami-dade/article128984759.html#storylink=cpy
The following recent article reveals that today represents a turning point in which President Donald Trump has used Obama's pen and phone for the first game-changing series of executive actions. It also revealed that the core job of the federal government is not to get involved in health insurance or 'stimulate' the economy, but to protect our 'national sovereignty and the security of all the states'-You Decide:
Change We Can Believe In: Trump's Executive Orders for American Sovereignty Are Game-Changers!-Posted on Restoring Liberty- By Daniel Horowitz-On January 26, 2017:
http://joemiller.us/2017/01/change-can-believe-trumps-executive-orders-american-sovereignty-game-changers/
The following recent article revealed how to defeat the 'Globalist System'-You Decide:

How To Defeat The Globalist System!-Posted on Alt-Market.com-By Brandon Smith-On January 27, 2017:
http://www.alt-market.com/articles/3116-how-to-defeat-the-globalist-system
The following recent thought-provoking video reveals that the 'Globalists' have established a 'Secret Police' outside the control of President Trump according to an former NSA Agent. If True-What's wrong with this picture?-You Decide:
Video: Secret Police Established Outside the Control of Trump- Ex-NSA Agent!-Posted on The Common Sense Show-By Dave Hodges-On January 27, 2017:
http://www.thecommonsenseshow.com/2017/01/27/secret-police-established-outside-the-control-of-trump-ex-nsa-agent/?utm_source=rss&utm_medium=rss&utm_campaign=secret-police-established-outside-the-control-of-trump-ex-nsa-agent
The following recent article revealed that President Trump needs to take immediate action to reverse Obama and Kerry's 11th hour sneak attack by secretly releasing a 'half-billion dollars or more' to the 'Palestinian Authority', along with the 'Green Climate Fund', which is a creation of the UN's Framework Convention on 'Climate Change' whose objective is 'to stabilize greenhouse gas concentrations in the atmosphere at a level that would prevent dangerous anthropogenic interference with the climate system.' If True-What's wrong with this picture?-You Decide: 
Trump should reverse Obama and Kerry's 11th-hour sneak attack!-Posted on FoxNews.com-By Robert Charles-On January 27, 2017:
http://www.foxnews.com/opinion/2017/01/27/trump-should-reverse-obama-and-kerry-s-11th-hour-sneak-attack.html
The following recent article revealed that President Trump's new ambassador Nikki Haley recently warned members of the UN that the U.S. is taking names of those 'members that don't have our back'-You Decide:
New ambassador Nikki Haley puts UN on warning: 'Those that don't have our back, we're taking names'!-Posted on BizPac Review-By Carmine Sabia-On January 28, 2017:
http://www.bizpacreview.com/2017/01/28/new-ambassador-nikki-haley-puts-un-warning-dont-back-taking-names-441222
The following recent video revealed that the Federal Reserve is leaning towards 'increasing interest rates aggressively in 2017' and may also engage in 'anti-inflationary measures' to offset President Trump's 'infrastructure plans', which means that the flow of money and credit is about to be tightened, along with the Federal Reserve setting itself up for a 'showdown' with President Trump and his Administration.  If True-What's wrong with this picture?-You Decide:
Video: The Trap Is Set: "Both Sides Are Utterly Unprepared For What's Coming"!-Posted on SHTFplan.com-By Mac Slavo-On January 27, 2017:
http://www.shtfplan.com/headline-news/the-trap-is-set-both-sides-are-utterly-unprepared-for-whats-coming_01272017
I believe that the information revealed in the above thought-provoking articles and videos relate to and/or further support my following blogs-You Decide:
New Evidence in The JFK Assassination!
http://teapartyorg.ning.com/profiles/blogs/new-evidence-in-the-jfk-...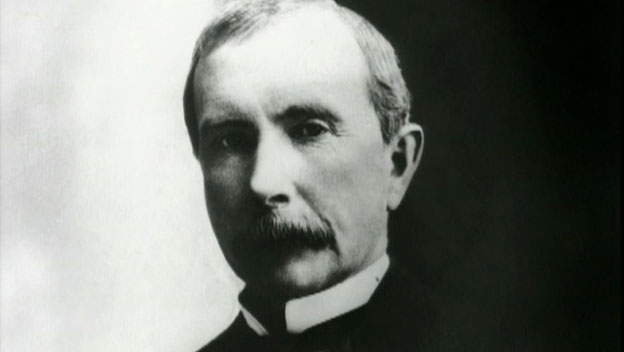 New Report Exposes Rockefeller Dynasty's Role in 'Climate Scam'!-Posted on Tea Party Command Center-By Jake Martinez-On January 5, 2017:
http://teapartyorg.ning.com/profiles/blogs/new-report-exposes-rocke...
Why Has George Soros Enjoyed a Free Hand in his Subversive Attempts to Redesign America?
http://teapartyorg.ning.com/forum/topics/why-has-george-soros-enjoy...
Suggestion and/or Idea Recently Submitted to The Trump Team (Re: George Soros' Anti-American Agendas)!
http://teapartyorg.ning.com/forum/topics/suggestion-and-or-idea-rec...
UN Kangaroo Court Implodes Amid Threat to Prosecute U.S. Troops!
http://teapartyorg.ning.com/forum/topics/un-kangaroo-court-implodes...
Who owns our supposedly fair and balanced airwaves and news outlets?
http://weroinnm.wordpress.com/2010/10/21/who-owns-our-supposedly-fa...
Obama: Submit to Globalism or Face War, Death, Destruction!
http://teapartyorg.ning.com/forum/topics/obama-submit-to-globalism-...
The MSM conglomerates are the most prolific and insidious "fake news" propagators in the marketplace of ideas!-Posted on Tea Party Command Center-By Jake Martinez-On November 30, 2016:
http://teapartyorg.ning.com/profiles/blogs/the-msm-conglomerates-ar...
Note:  The following videos wholeheartedly share my sentiments regarding what we are currently experiencing in America today-You Decide:
A Republic, If You Can Keep It!
https://www.youtube.com/watch?v=YGL8CiUtXF0
The Fightin Side of Me!
https://www.youtube.com/watch?v=fBAzLCA3DQc
When Injustice Becomes Law, Resistance Becomes Duty!
https://www.youtube.com/watch?v=ukzd_vRFpms
Note:  If you have a problem viewing any of the listed blog and/or videos, please copy website link and paste it on your browser.  Sure seems like any subject matter that may be considered controversial by this administration is being censored-What happened to free speech?-You Decide: 
http://weroinnm.wordpress.com/2010/10/23/what-happened-to-free-speech/
"Food For Thought"
Hello: Are Americans Going To Wake Up and Take a Stand Before The Lights Go Out?-God Bless America!
God Bless Our Country/Republic.
Semper Fi!
Jake