The Front Page Cover 
"I pray that the eyes of your heart may be enlightened"
 .
Featuring:
The Iranian-American nuclear project
Caroline B. Glick
 .
"Rise up together as one voice"
"Be careful where you stand"
~~~lll~~~
.
 nOBAMA SOFTENING HOSTAGE POLICY 
Using executive orders and a presidential directive, 
President nObama
 will announce sweeping changes today in U.S. policy that will allow the government to communicate and negotiate with hostage takers. In a speech, the president will also say that the U.S. will no longer threaten criminal prosecutions against American families who attempt to contact and pay ransoms to extremist groups holding their relatives hostage. The moves are part of a long-awaited policy review in response to the death of U.S. hostages held by ISIS and other militant groups. nObama is quickly 
coming under fire
, with critics claiming the policy overhaul will give terrorists an incentive to kidnap.
          "This doesn't fix anything, this doesn't fix a thing…I mean, you're going to have to have the government now facilitating payments from the families here to the terrorists there, while at the same time we have troops on the ground in Iraq and Syria fighting the same people that we're paying money to."
 – Rep. 
Duncan Hunter
, R-Calif., on "Fox and Friends"   
-Fox News 
.
.
 PENCE 'WILL NOT COMPLY' WITH nOBAMA EPA REGS 
Indiana Gov. 
Mike Pence
 will announce today his intention to not comply with new EPA clean air regulations if implemented as drafted. The Indiana Republican's team tells Fox News First, he will make his intentions known in a speech today in Evansville, the heart of coal country. Pence is the first governor to say his state will not comply with the new rules, which he calls "ill-conceived and poorly constructed." In a letter to 
President nObama
, Pence writes: "My administration continues to believe the plan should be withdrawn because it will raise electricity costs on Hoosiers, result in less reliable electricity and impede economic growth and prosperity in Indiana and the rest of the country. If your administration proceeds to finalize the Clean Power Plan, and the final rule has not demonstrably and significantly improved from the proposed rule, Indiana will not comply. Our state will also reserve the right to use any legal means available to block the rule from being implemented."  
-Fox News 
.
.
 Walker signs new gun laws lifting restrictions - 
WaPo:
 "Wisconsin Gov. 
Scott Walker
 (R) plans to sign two new laws 
on Wednesday
 that expand the rights of gun owners by removing a 48-hour waiting period for those looking to purchase a firearm and allowing off-duty or retired police officers to carry concealed weapons at public schools. This action will come one week after a suspected gunman shot and killed nine people in an African American church in South Carolina, yet again prompting a national discussion about gun laws in the U.S."  
-Fox News 
.
.
 Slain SC Pastor Teaches One Last Lesson 
The murderer in Charleston almost didn't commit his crime because the people of Emanuel African Methodist Episcopal Church were so kind to him when he entered the building. And even after his grisly act, family members of the slain 
extended grace to him
. Unfortunately, that's not true of out-of-town rabble rousers who came 
Tuesday
 night to disturb the memorial. Protesters with bullhorns shouted, "Arm yourself or harm yourself," and "Never forget, never forgive." That, of course, is the antithesis of the Christian message. Church members and other locals discouraged the protesters, who eventually left. Meanwhile, the Left exploited the tragedy to take on the 
Confederate flag
, demanding the one flying on the state capitol grounds be removed (never mind it was put there by Democrat Gov. Ernest "Fritz" Hollings in defiance of federal civil rights legislation). Many Republicans even joined in calling for the flag's removal. But here's an interesting fact you won't see on the nightly news: Pastor Clementa Pinckney, who was killed in the attack, voted in 2000 as a South Carolina state senator 
in favor
 of the compromise that kept the flag on capitol grounds. That sends a pretty powerful message that he didn't seem to think the Confederate flag was a symbol worth censoring. 
-The Patriot Post  
.
.
 Statement On The Supreme Court Decision       
(David Barton) ~ The Supreme Court decision in Obergefell v. Hodges that established homosexual marriage as national policy is unambiguously wrong on at least three crucial levels: Moral, Constitutional, and Structural...
On the Moral Level
 The Court's decision violates the moral standards specifically enumerated in our founding documents. The Declaration of Independence sets forth the fundamental principles and values of American government, and the Constitution provides the specifics of how government will operate within those principles. As the U. S. Supreme Court has correctly acknowledged: 
On the Constitutional Level 
The Constitution establishes both federalism and a limited American government by first enumerating only seventeen areas in which the federal government is authorized to operate, and then by explicitly declaring that everything else is to be determined exclusively by the People and the States (the Ninth and Tenth Amendments).
 On the Structural Level 
The Constitution stipulates that "The United States shall guarantee to every State in this Union a republican form of government" (Article IV, Section 4). A republican form of government is one in which the people elect leaders to make public policy, with those leaders being directly accountable to the people. More than thirty States, by their republican form of government, had established a definition of marriage for their State. The Supreme Court decision directly abridges the constitutional mandate to secure to every state a republican form of government.      
http://noisyroom.net/blog/2015/06/27/david-barton-statement-on-the-supreme-court-decision/?utm_source=feedburner&utm_medium=email&utm_campaign=Feed%3A+Noisyroomnet+%28NoisyRoom.net%29
.
 nObama Dump THOUSANDS of Muslims in U.S. ...  
(AmyElizabeth) ~ We all know that President Barack nObama invented the immigration crisis for political reasons. He wants to import Democrat voters and grow the welfare state... But now, we're learning that nObama is also eager to import thousands of of Muslims into America…
 some of whom are radicalized and support terrorism. Under the State Department's U.S. Refugee Admissions Program those Muslim refugees come from civil war torn countries in Africa and the Middle East, such as Syria. And they will end up living in parts of Idaho, even though the FBI can't possibly conduct proper background checks on all of them! Other refugees are being moved to Spartanburg, S.C. — the home state of conservative hero Rep. Trey Gowdy! Gowdy is not pleased with the nObama administration carelessly putting residents of South Carolina at risk, and he fired off an angry letter to nObama's State Department, demanding the program be put on hold until these questions are answered:      
http://gopthedailydose.com/2015/06/27/obama-wants-to-dump-thousands-of-muslims-in-u-s-trey-gowdy-is-fighting-back/
.
 MEGYN KELLY JUST CAME OUT OF THE CLOSET  
(teapartypolitics.com) ~ Megyn Kelly has just issued a shocking announcement. One that's going to miff most Fox viewers. Turns out she's not a Republican... 
The good news is she's not a Democrat either. She's an independent. Given the state of American politics it's not surprising she identifies as an Independent. The shocker is she's working for Fox as an independent. Here are 6 other things you might not know about the popular commentator (from IJ Review):        
http://teapartypolitics.com/megyn-kelly-came-out-of-the-closet/
.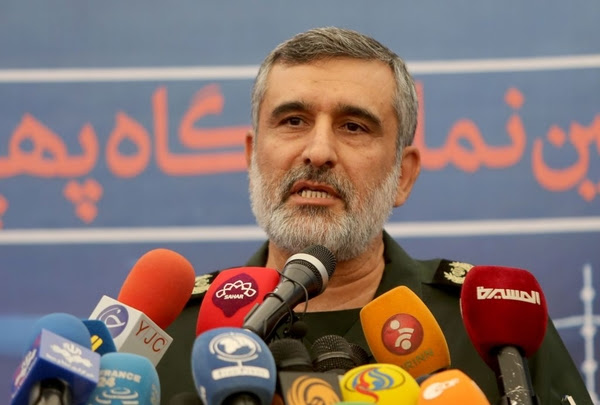 Who is Responsible for the Atrocities in the Muslim World?  
(Uzay Bulut) ~ Every time the ISIS, Boko Haram, Iran, or any terrorist group in the Muslim world is discussed, many people tend to hold the West responsible for the devastation and murders they commit...
 Nothing could be farther from the truth. Blaming the failures in the Muslim world on Western nations is simply bigotry and an attempt to shift the blame and to prevent us from understanding the real root cause of the problem. When these Islamic terrorist groups abduct women to sell them as sex-slaves or "wives;" conduct mass crucifixions and forced conversions; behead innocent people en masse; try to extinguish religious minorities and demolish irreplaceable archeological sites, the idea that this is the fault of the West is ludicrous, offensive and wrong. Western states, like many other states, try to protect the security of their citizens. What they essentially need, therefore, are peaceful states as partners with which they can have economic, commercial and diplomatic relations. They do not need genocidal terrorist groups that destroy life, peace and stability in huge swaths across the Muslim world.        
http://www.gatestoneinstitute.org/6059/atrocities-muslim-world
.
 U.S. Troops In Middle East Get THESE Forced Restrictions  
(Jeryl Bier) ~ A top commander in southwest Asia reminded U.S military personnel stationed in Muslim countries in the Middle East of the restrictions placed on them during Ramadan...
 According to a report by the U.S. Air Forces Central Command Public Affairs, Brig. Gen. John Quintas, 380th Air Expeditionary Wing commander in Southwest Asia, said that the U.S. is "committed to the concepts of tolerance, freedom and diversity." But he added that soldiers should "become more informed and appreciative of the traditions and history of the people in this region of the world... [R]emember we are guests here and that the host nation is our shoulder-to-shoulder, brothers and sisters in arms, risking their lives for our common cause to defeat terrorism." During the 30-day religious celebration of Ramadan, even non-Muslims are expected to obey local laws regarding eating, drinking, and using tobacco in public. Violators can be fined up to $685 or receive two months in jail. A spokesperson for United States Central Command [CENTCOM] said that "we are not aware of any specific instances of anyone being arrested" for such violations.        
http://www.weeklystandard.com/blogs/us-troops-face-eating-drinking-restrictions-during-ramadan_979081.html
.
 Stunned Judge Napolitano Reveals How Supreme Court Just Pulled...  
(Randy DeSoto) ~ Judge Andrew Napolitano believes Chief Justice John Roberts, in his majority opinion in King v. Burwell engaged in "bizarre and odd contortions" to reach its decision... "My immediate reaction is that the chief justice has yet again resorted to a nearly unheard of construction in order to save the statute," Fox News' senior judicial analyst told Bill Hemmer. He noted that Roberts has now saved the law twice, first ruling in favor of its constitutionality and now in re-interpreting the plain language of the statute. "Last time around when the government said it was not a tax and the challengers said it was not a tax, the chief justice ruled it was a tax and that saved it," the judge said. "This time around he took the plain meaning of ordinary words, 'established by the states,' and somehow held that they were ambiguous, and that he could — and that that the majority could — correct the ambiguity according to what they thought the drafters meant."
.
 Doc faces boot for citing 'gay' health dangers  
(Jack Minor) ~ Citing government statistics and offering warnings about the dangers of "gay" sex has one prominent doctor facing the possible loss of his job and what effectively could be a banishment from his work, and he's not taking it without a fight... Dr. Paul Church, a veteran urologist who has been on the staff of Beth Israel Deaconess Medical Center for nearly 30 years, is appealing a board decision against him, and is planning for a hearing in July on his fight over his right to warn people that the facts prove "gay" sex is a dangerous lifestyle. Church, who also is a member of the Harvard Medical School Facility and has conducted life-saving research on diagnosing bladder and prostate cancer, told WND, "It is incredible to think they would be able to silence me and revoke my ability to be on the staff as a result of my raising valid health concerns over a risky lifestyle."
 nObama Giving Millions Of Taxpayer Dollars To SC Victims' Families  
(rickwells.us) ~ Hussein nObama is taking his core Marxist beliefs of wealth redistribution to new lows by sending over three million dollars per victim of taxpayer money to the families of the Democrat Party agitators who were murdered by Dylann Roof...
 Aside from the fact that it is our money and not his, how and why are these people more "entitled" to compensation than military families or those of police officers murdered by criminals? What about the Ft. Hood victims of Islamic terror who were completely ignored to the point of not being able to claim full benefits out of deference to his favored religion? What gives him the right to play Robin Hood with the federal treasury for political gain? Who made him king? According to Reuters, "The Justice Department will fast track the sending of $29 million to South Carolina to help families of victims of the mass murder of nine churchgoers at a historic black church in Charleston, a Justice Department spokesman said on Friday."        
http://rickwells.us/raiding-our-treasury-obama-giving-millions-of-taxpayer-dollars-to-sc-victims-families/
.
 Exclusive: The Arming of Benghazi  
(Catherine Herridge & Pamela Browne) ~ The United States supported the secret supply of weapons to Libyan rebels while Hilly Clinton was Secretary of State according to federal court documents obtained by Fox News...
 In a sworn declaration to the District Court of Arizona May 5th 2015, a career CIA officer David Manners said, "It was then, and remains now, my opinion that the United States did participate, directly or indirectly, in the supply of weapons to the Libyan Transitional National Council."   The timing matters because in the Spring of 2011 the Libyan opposition was not formally recognized, and the direct supply of arms was not authorized. At that time, the CIA Director was David Petraeus. Manners testified before a grand jury investigating American defense contractor Marc Turi who faces trial this September on two counts that he allegedly violated the arms control export act by making false statements.        
http://www.foxbusiness.com/economy-policy/2015/06/27/exclusive-arming-benghazi/
.
 Five activist Judges cannot Constitutionally Legislate for Three Million 
(rickwells.us) ~ One of the few and arguably the most vocal supporter and defender of the United States Constitution and the rights of the American people in the Senate, Jeff Sessions (R-AL), issued a press release in the wake of the Supreme Court's judicial activism of this week...
 He also noted the complicity of the Congress in delegating away the self-governing rights of the American people through their representatives to the person least qualified to have it, the dictatorial occupier of the White House. Senator Sessions spoke to the unconstitutional nature of the actions of this cabal of political corruption composed of those who are supposedly the enlightened guardians of objectivity and propriety in our system, and how far they've strayed from both their authority and their purpose.
.
The Iranian-American nuclear project
Caroline B. Glick
.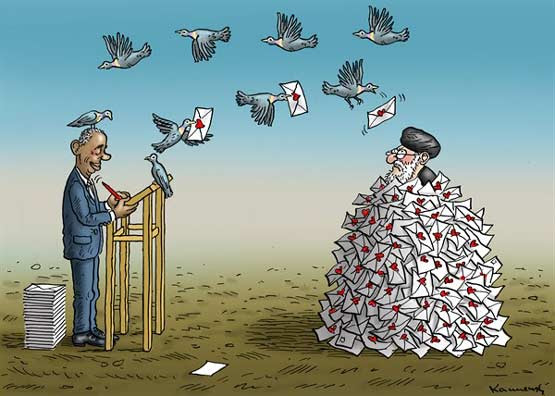 .
   (.jewishworldreview.com) ~ Under President Barack nObama, the US has implemented policies toward Iran that are catastrophic for Israel specifically, for US Middle East allies more generally and for US national security itself.
.
Consider, first, the known details of the soon-to-be- concluded nuclear deal.
.
     In an article published by The New York Times this week, Prof. Alan Kuperman explained that nObama's central justification for the agreement — that it will lengthen Iran's breakout time to the bomb from the current two months to 12 months — is a lie.
.
     Based on nothing more than the number of centrifuges Iran will be allowed to possess and the amount of enriched uranium necessary to make a nuclear bomb, Kuperman demonstrated that far from prolonging Iran's nuclear breakout time by 10 months, the deal will only prolong its breakout time by one month. In other words, the deal is worthless.
.
Actually it's worse than worthless.
.
     Wednesday, the Associated Press reported on the details of one of the agreement's five secret annexes.
.
     Titled "Civil Nuclear Cooperation," the annex demonstrates that, far from merely failing to block Iran's development of nuclear weapons, the deal will facilitate Iran's development of nuclear weapons.
.
The leaked secret annex has two central components.
.
     The first involves the underground uranium- enrichment facility at Fordow. Built inside a mountain, the Fordow complex is considered resistant to air strikes.
.
     According to the AP report, the Iranians have agreed to re-purpose the installation from uranium enrichment to isotope production. In turn, the six powers have agreed to provide the Iranians with next-generation centrifuges to operate it. Yet, as the AP report makes clear, "isotope production uses the same technology as enrichment and can be quickly re-engineered to enriching uranium."
.
     In other words, the six powers will teach Iran how to operate advanced centrifuges capable of quickly enriching uranium in an installation that is protected from aerial bombardment.
.
     The second section of the annex relates to the heavy-water reactor at Arak. The reactor, whose construction is near completion, will be capable of producing plutonium-based atomic bombs.
.
     According to the AP report, the six powers have agreed to provide Iran with a light-water reactor that is less capable of producing bomb-grade plutonium.
.
     Yet, as Omri Ceren from the Israel Project explains, a sufficient number of light-water reactors are capable of producing bomb-grade plutonium. Moreover, since the reactors are powered by uranium, the very existence of the light-water reactors provides Iran with justification for expanding its uranium-enrichment operations.
.
Then there are the US's stated redlines in negotiations.
.
These have collapsed in significant ways over the past few weeks.
.
     Because the US agreed that Iran can continue to enrich uranium, perhaps the most critical means of preventing Iran from acquiring military nuclear capabilities involve requiring Iran to expose all of its previous nuclear work that is still unknown, and requiring Iran to agree to unfettered inspections of is nuclear work and access to its personnel involved in its nuclear work on the part of UN nuclear inspectors.
.
     Clearly, without meeting both requirements, Iran will be able to breach its commitments easily and the agreement will be worthless.
.
     Due to the general understanding of these requirements, the administration's public position has been that it will require Iran to both expose its previous nuclear work with possible military dimensions and permit the US unfettered access to all its nuclear installations.
.
For its part, Iran refuses to accept either demand.
.
Iran's Supreme Leader Ali Khamenei reiterated this refusal on Tuesday.
.
     Rather than present Iran with an ultimatum that it either abide by these basic requirements or receive no nuclear deal, the administration abandoned its position.
.
     Last week, Secretary of State hanoi John Kerry insisted that there is no reason for Iran to expose its previous nuclear work because, "We know what they did. We have no doubt. We have absolute knowledge with respect to the certain military activities they were engaged in. What we're concerned about is going forward."
.
     This statement is a lie. As Yukiya Amano, the head of the UN's nuclear watchdog IAEA, reiterated just weeks ago, "We don't know whether they have undeclared activities or something else. We don't know what they did in the past. So, we know a part of their activities, but we cannot say we know all their activities. And that is why we cannot say that all the activities in Iran are for peaceful purposes."
.
     Another key position that the nObama administration has staked out on behalf of the nuclear deal is that the sanctions that would be canceled under the deal are limited to those that were instituted in retaliation for Iran's illicit nuclear program. The other sanctions, levied due to Iran's illicit work on ballistic missiles, its support for terrorism and its human rights abuses, would remain intact.
.
     But, on June 10, AP reported that the administration intends to cancel both the nuclear-related sanctions and those imposed due to Iran's illicit ballistic- missile development. As a consequence, tens of billions of dollars will become available for Iran's Revolutionary Guard Corps.
.
     Then, there are Iran's repeated breaches of sanctions restrictions. Under the Iran-North Korea Sanctions Act of 2006, the State Department is supposed to submit a report of sanctions violations to Congress every six months. This week Al-Monitor reported that the General Accounting Office issued a report blasting the State Department for failing to uphold its legal commitment. The last report submitted was in 2014 and its reporting covered the period up to 2011. The previous report had been submitted nearly two years earlier.
.
     Among the reasons for the delays, according to the report, "Officials told the GAO that negotiations and relations with counties can delay the process."
.
     In other words, the State Department's failure to uphold the law owes to the administration's desire to shield Iran from further sanctions.
.
     James Clapper, nObama's director of national intelligence failed to list either Hezbollah or Iran as threats to the US in this year's Worldwide Threat Assessment.
.
     And the State Department has yet to submit its annual Human Rights Report. This failure is allegedly due to the administration's reluctance to report on Iran's miserable human rights record.
.
     Not only does the nObama administration refuse to view Iran and its terrorist arms as threats to the US, this week Bloomberg reported that US forces in Iraq are arming, training and providing close air support for Iranian controlled Shi'ite militia and terrorist groups led by the commander of Hezbollah forces in Iraq Abu Mahdi al-Muhandis.
.
     So, too, US forces deployed to the Taqqadum base in Anbar share the base with Shi'ite terrorist groups.
.
     Several of the terror operatives are reportedly spying on US forces at the base. Terrorist commanders have participated in US operational briefings ostensibly provided to official Iraqi security forces.
.
     As one senior administration official told Bloomberg, "Even if these guys don't attack us... Iran is ushering in a new Hezbollah era in Iraq, and we will have aided and abetted it."
.
     Beyond rendering US forces in Iraq hostages of Iranian-controlled terrorists now sharing a base with them, US support for Iranian controlled militia, as well as its policy of only transferring military assistance to forces fighting Islamic State through the Iranian-controlled Iraqi government and security forces, has facilitated Islamic State's territorial expansion.
.
     As Jacob Siegel and Michael Pregent explained last month in the Daily Beast, a key reason for Islamic State's success in Ramadi and Mosul is the Baghdad government's refusal to arm Sunni militias. As they explained, the security forces, guided by Iran, will only fight in areas important to the Shi'ites. So they refused to defend Mosul or Ramadi.
.
     Siegel and Pregent argued that if Iraqi Prime Minister Haider al-Abadi were to arm Sunnis to fight Islamic State in Anbar province, he would likely lose the support of Iran and the militias, and so be ousted from power. Consequently, Sunnis who oppose Islamic State are no obstacle to the march of the jihadists.
.
     By supporting the Iranian controlled government, and refusing to directly arm Sunni or Kurdish forces, the US is supporting Iran and its terrorist groups on the one hand and abetting Islamic State expansion on the other.
.
     The nature and scope of the nObama administration's collusion with Iran require us to draw a number of conclusions.
.
     First, from an American perspective, under the nObama administration, the US has destroyed its reputation as a responsible and trustworthy ally. It has endangered its allies, its armed forces and its own national security.
.
The US alliance system in the Middle East has collapsed.
.
     In the short term, all that Congress can do to check nObama is reject his nuclear deal with Iran with a two thirds majority. Although the possibility that a sufficient number of Democratic senators will oppose the deal to override a presidential veto is remote, it is critical that every resource be used to convince them to do so.
.
     In the medium term, in order to secure US national security, the next president will have to cancel US acceptance of the nuclear deal with Iran. To this end, US Jewish groups and other organizations must demand that all presidential candidates — including Hilly Clinton — commit themselves to canceling the agreement in the event they are elected.
.
     If the US fails to reverse nObama's policies toward Iran in the next two years, it is hard to see how it will be able to rebuild its strategic posture in the future.
.
     The pace of change in the region and the world is too rapid today to rely on past achievements as a basis for future power.
.
     As for Israel, it is now clear that there is no "crisis" in Israel-US relations. The nObama administration is betraying Israel. The centerpiece of nObama's foreign policy is his desire to transform Iran's illicit nuclear program, which endangers Israel's existence, into a legal Iranian-American nuclear program that endangers Israel's existence.
.
     Consequently, the last thing Israel should worry about is upsetting nObama. To convince fence-sitting Democratic senators to vote against nObama's Iran deal, Israel should expose all the ruinous details of the nuclear agreement. Israel should let the American people know how the deal endangers not just Israel, but their soldiers, and indeed, the US homeland itself.
.
     By doing so, Israel stands a chance of separating the issue of Democratic support for nObama from Democratic opposition to the nuclear deal. nObama wants this deal to be about himself. Israel needs to explain how it is about America.
.
     At the end of the day, what we now know about US collaboration with Iran brings home — yet again — the sad fact that the only chance Israel has ever had of preventing Iran from getting the bomb is to destroy the mullahs' nuclear installations itself. If Israel can still conduct such an operation, it makes sense for it to be carried out before Iran's nuclear program officially becomes the Iranian-American nuclear project.
.