The Front Page Cover 
"I pray that the eyes of your heart may be enlightened"
.
Featuring:
Israel's great opportunity
Caroline Glick
.
"Know who you are standing with"
"Show me your friends and I'll show you your future"
~~~lll~~~
.
 JEB CALLS OUT nOBAMA ON CYBER SECURITY 
With the number of hacking victims growing, 
Jeb Bush
 writes on Medium.com that 
President nObama
 has ceded the cyber security battle to our enemies. He 
pens
, "We have ceded the initiative to those who wish to steal, disrupt, and destroy the intellectual property, personal information, and treasure we entrust to the internet, and, in so doing, we have allowed these adversaries to threaten our citizens' inherent right to a trusted, free and open internet." 
 -Fox News 
.
.
 Rubio chimes in on China - 
The Hill:
 "[Sen. 
Marco Rubio
] urged nObama to use [summit] talks to convey to China that 'as additional evidence comes to light, the U.S. will consider imposing sanctions against any Chinese government agencies or commercial enterprise found to have been involved in the recent cyber attack.' The presidential hopeful also wants the administration to 'immediately impose financial sanctions and pursue criminal charges against individual hackers implicated in the historic breach of U.S. government networks once they are identified.'"  
-Fox News 
.
.
 For Walker, all is not quiet on the homefront - 
Milwaukee Journal Sentinel:
"Bucking GOP Gov. 
Scott Walker
, a majority of Assembly Republicans told the likely presidential candidate 
Monday
 that they won't let their outstate districts take the whole hit to save southeastern Wisconsin from cuts to state road funding…A letter sent to Walker 
on Monday
 underlined how the stalemate in the state budget is continuing in Walker's absence as he travels to California for two days in support of his undeclared run for president."
          [The Daily Caller talked with Walker 
about everything
 from Harley's to television shows to superheroes. Batman is his favorite. As Walker says, "I love Batman. As a kid I dressed up like him all the time. I suppose it was just part of all that. I liked him, because he was tough."]
.
.
 Carly's got the tech chops - 
Fox News:
 "Whether voters will warm to a candidate who has no legislative experience and has never won an election remains to be seen, but [
Carly Fiorina
's] supporters believe she can use her understanding of the tech industry to reimagine government and engage those who feel disconnected. They believe her understanding of how the tech sector affects the U.S. economy will help innovation flourish, which could be crucial for the next president of the United States."
          And her videos are going viral - 
Daily Caller:
 "Viral videos aren't a new thing for Carly Fiorina…But in her SuperPAC's latest effort, 'Titles Are Not Accomplishments,' Fiorina seems to have found a way to gain online traction – without the gimmicks. Indeed the video – which is now approaching 500,000 views (OK, so maybe technically it has to hit a million to be "viral"?) – is all about sending a very serious and specific message: 
Unlike Hilly Clinton, Carly Fiorina has "actually accomplished something."  
-Fox News 
.
.
 WITH YOUR SECOND CUP OF COFFEE 
One of the most beautiful genres of literature also serves a utilitarian purpose. Great novels like 
War and Peace
, 
Crime and Punishment
, and 
The Brother Karamazov
not only give insight into Russian life, but also the character and spirit that drives a people to follow a leader like President 
Vladimir Putin
. Foreign Policy magazine pulls the defining characteristics from each novel to 
show the collaborative picture
 of what makes the people of Russia who they are. In 
One Day in the Life of Ivan Denisovich
, for example, the protagonist is a convict in Siberia who finds numerous ways to get by with the little he has, often reveling in his own suffering. The article draws a similarity to the Russian people living under strict Western sanctions, and suggests that the Russian people enjoy the challenge of overcoming the West in the name of Mother Russia.
.
.
 I am DISGUSTED by nObama's new hostage policy  
(Lt. Col. Allen West) ~ Sadly, President nObama just put every American at risk by allowing families to pay ransoms to Islamic terrorists... He announced more government agencies, but said nothing about killing the terrorists who'd think about kidnapping Americans. nObama just abdicated the responsibility of the federal government to protect Americans. He has abandoned Saeed Abedini, Amir Hekmati, Jason Reznian and Robert Levinson. Now, his vision is for the federal government to be a broker between the families and Islamic terrorists. The nObama administration was accused Wednesday of giving terrorists an incentive to kidnap as it unveiled a hostage policy overhaul allowing families of U.S. hostages to pay ransom – and allowing the U.S. government to help families communicate with captors.
.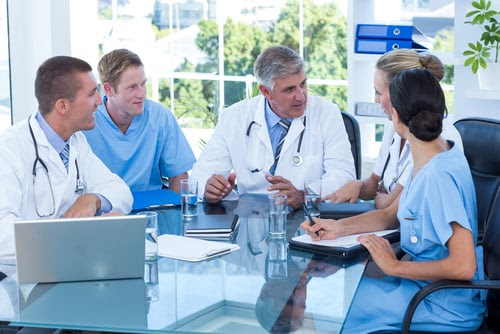 A few contingencies for the King v. Burwell contingency plan  
(Joseph Antos) ~ "A Contingency Plan for King v. Burwell," published recently by the American Enterprise Institute, lays out a proposal that Congress and the president could adopt if the Supreme Court invalidates the payment of premium subsidies in states that rely on the federal health insurance exchange rather than building their own exchanges... As one of the nine authors of the "Contingency Plan," I support the recommendations of that report. However, there are important issues that deserve further discussion and clarification, and there are both political and practical uncertainties that must be resolved if the Supreme Court's decision opens up a new opportunity to adopt market-based reforms of our health financing system. What follows are my views on several of these issues.
.
 American Special Forces Under Command Of Foreign Entities?  
(ibertyalliance.com) ~ Extortion 17 was the call sign of a chinook helicopter carrying 17 Navy SEALs, who were a part of SEAL team six (who allegedly took out Osama bin Laden), along with a few Army Rangers, National Guard Pilots and at least 7 unknown Afghan soldiers...
 In a recent book, author and former Navy JAG officer Don Brown had outlined things about the largest one-day loss of life in the Afghan ware that many simply refuse to report on. In an exclusive interview, Brown, told Freedom Outpost that is looking at all of the relevant evidence that his conclusion is that American Special Forces in Afghanistan have, in essence, been under the command of the Afghan government. Don Brown confirms the interview that I conducted in August of 2012 with Billy Vaughn, father of fallen Navy SEAL Aaron Vaughn, who told me that the nObama administration had an agreement with the Afghanistan government to allow them to see everything that was going on with US troops, including Special Forces.        
http://libertyalliance.com/american-special-forces-under-command-of-foreign-entities/
.
 Awesome! Justice Scalia Goes Nuclear In nObamacare Dissent  
.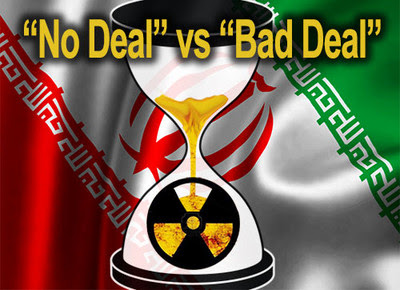 nObama Admin Forfeiting IAEA Inspections of Iranian Military Sites?  
(Yaakov Lappin) ~ The coming days represent a fateful stage in U.S.-led attempts to reach a diplomatic solution with Iran over its nuclear program, and disturbing signs are emerging that the nObama Administration is prepared to relinquish demands by the international community for Iranian transparency... 
Negotiators from the five permanent United Nations Security Council countries, plus Germany (known as the P5+1 countries) had hoped for a smooth final round of talks leading to a comprehensive agreement. Instead, they find themselves facing a firm Iranian refusal to allow international inspectors to visit military installations in Iran where suspected work had been carried out on a military nuclear weapons program.        
http://www.investigativeproject.org/4893/is-the-obama-administration-forfeiting-iaea
.
 Cruz: It's Time to Break Washington's Crony Cartel  
(conservativehq.com) ~ Yesterday, in our article, Marco Rubio Provides The Final Vote To Give Away More American Jobs, we told you about Marco Rubio's vote to give nObama the power to negotiate trade deals that nObama has already signaled will open America's borders...
 undermine the quality of life and economic future of millions of American families and destroy American sovereignty. In that article we quoted Professor Ron Hira of the Economic Policy Institute who said of expanding guest worker visa programs, "H-1B guest workers are cheaper than American workers and don't have much bargaining power, and any company would be foolish not to take advantage of this highly lucrative business model that has beeninadvertently created by Congress and multiple presidential administrations," writes Hira, who recently published a book on outsourcing and also teaches at Howard University. Now Senator Ted Cruz has weighed in on this with a powerful speech at the Heritage Foundation that we think every American should see.    
.
 Conservatives Smack Down Team nObama-Boehner Over Retribution 
(William F. Jasper) ~ House Speaker backstabber John Boehner's rampage against House members who defied him on the nObamaTrade vote has begun to backfire — and he may be starting to back-pedal, due to public pressure... 
As The New American reported here yesterday, Representative Ken Buck (R-Colo.) was the latest in a string of conservative House members that have been targeted by backstabber Boehner in reprisal for failing to support "the team" on TPA/Fast Track authority for nObamaTrade, the president's pseudo-free trade package involving the TPP, TTIP, and TiSA. The rebellious House members, most of whom are members of the House Freedom Caucus, saw voting their consciences — in this case, upholding the Constitution and the interests of their constituents — as being more important than supporting "the team," which, in this case meant Team nObama-backstabber Boehner and their corporatist TPP paymasters. As a result, backstabber Boehner and his GOP capos began stripping rebels of their leadership positions.      
http://www.thenewamerican.com/usnews/congress/item/21136-conservatives-smack-down-team-obama-boehner-over-retribution?utm_source=Newsletter&utm_campaign=321951367a-The_Editors_Top_Picks_3_12_143_12_2014&utm_medium=email&utm_term=0_8ca494f2d2-321951367a-289778381
.
 SCOTUScare Decision: Laws No Longer Mean What They Say  
.
 State Dept: Hilly Clinton Did Not Turn Over All Emails  
.
IRS erases 24,000 Lois Lerner emails after they were subpoenaed  
(sharylattkisson.com) ~ Another incredible account of federal officials failing to follow federal law... 
The IRS has acknowledged destroying 400 backup tapes containing 24,000 Lois Lerner emails. This happened, inadvertently the agency says, after Congress subpoenaed the material in its investigation into the IRS improperly targeting conservative groups. Lerner was an IRS manager at the center of the controversy. She and the IRS claimed that emails Congress wanted were destroyed. Congress discovered that they were, in fact, contained on backup tapes, though the IRS had not volunteered that fact. Congress then subpoenaed the tapes. Now, the IRS has revealed it erased the backups after receiving the subpoena and a protective order prohibiting the destruction of the emails.  
.
Israel's great opportunity
Caroline Glick
.
SPIRITUAL LEADER Sheikh Muafek Tarif
.
     (jpost.com) ~ Over the past decade Israel has managed to destroy its regional reputation.
.
     With our own hands, we have twice shown our neighbors they have little reason to tie their fates to ours. We are unreliable.
     In 1994, Israel betrayed the Palestinians in Judea, Samaria and Gaza who had helped us fight against PLO terrorists for decades. Open season on our Palestinian allies officially began in July 1994 with the entrance of thousands of PLO terrorists – led by Yasser Arafat – into Gaza and Jericho. Arafat's henchmen did not limit their murderous wrath to the Palestinians who saved countless Israeli lives by working with the Shin Bet and the IDF. They killed Palestinians who sold their lands to Jewish buyers. Palestinians who simply enjoyed normal work relations with Israelis found themselves targeted as suspected "collaborators."
     Six years after Israel betrayed its Palestinian allies, we abandoned our allies in south Lebanon. .
     After 18 years of fighting shoulder to shoulder with the IDF, Israel left the soldiers and commanders of the South Lebanese Army and their families to face Hezbollah alone.
     In its helter-skelter withdrawal from the security zone in south Lebanon on May 31, 2000, Israel left most of the SLA soldiers and their families behind. Those who managed to cross the border to Israel were treated shamefully by the Israeli bureaucracy.
.

     We caught a glimpse of the suffering we caused those who remained behind during the Second Lebanon War in 2006. As IDF soldiers returned to Lebanon they were beset by the families of SLA soldiers who seized on their return to make a run for the border. Men, women and children sprinted across fields to the newly returned IDF units with whatever they could carry.
.

     When we returned to Lebanon that summer, no Lebanese militia offered to fight at our side.
.

     And indeed, after we betrayed our allies, it was hard to imagine a situation where anyone would again agree to fight alongside us. And yet, thanks to the demise of the Syrian and Iraqi states, Israel has a chance to undo the damage. We can rebuild our credibility with our neighbors by helping the Druse in Syria.
.

     Twice in the past 90 years, the Syrian Druse had the potential for independent action. In 1921, when the French established their mandatory rule in present-day Syria and Lebanon, they divided the territory into six "independent," or autonomously ruled, "states."
.

     The Druse received a state of their own centered in Jebl Druse – the Druse Mountain. The area under their control stretched across the Syrian side of the tri-border area with Israel and Jordan. The Druse state existed until 1936, when the French reorganized the mandate and set up a central government in Damascus.
.

     The possibility of establishing a Druse state arose again, fleetingly, in 1967. During the Six Day War, then-labor minister Yigal Allon put together a plan to establish a Druse state, again centered on Druse Mountain. He tried but failed to convince then-defense minister Moshe Dayan to send the IDF units that had just taken over the Golan Heights south to Druse Mountain rather than eastward toward Damascus.
.

     In 2007 the transcripts of a series of taped memoirs Allon recorded a year before his death in 1980 were made public. Of his plans regarding the Druse, Allon explained, "I had visited Sweida the capital of Druse Mountain several times and I dreamed a dream of a Druse Republic that would stretch across southern Syria...that would be in military alliance with Israel. I had great expectations from the Druse in Israel, that were already serving in the IDF. I believed they could serve as a bridge between us and the other Druse."
.

     Today Allon has a strategic heir in the government of Israel – and he is a Druse.
.

     Deputy Regional Cooperation Minister Ayoub Kara is probably the most powerful Druse in the world today. The Druse of Syria and Lebanon take him seriously. We should too.
.

     Like Allon before him, Kara views the Druse of Israel as a bridge between Israel and the Druse of Syria. Like Allon, he views his brethren across the border as potential allies for Israel.
.

     Over the decades, the Druse of Syria were just as loyal to the Assad regime as the Druse of Israel have been loyal to the Jewish state. Their loyalty to Bashar Assad has continued apace during the civil war. As a result, now that the regime is on the verge of military collapse, all the forces that have been fighting the regime – from Islamic State and the Nusra Front to the Free Syrian Army – view the Druse as their enemies.
.

     Yet while they have maintained their ties to the regime, the Syrian Druse have also been quietly reconsidering their views of Israel. This revised attitude has reverberated among their brethren in the Druse villages of the Golan Heights.
.

     Like their Syrian kin, the Druse of the Golan Heights have publicly rejected Israel and upheld their Syrian ties. Despite the fact that they have had the right to Israeli citizenship since 1981, until the Syrian civil war began, few applied for it.
.

     As the political situation in Syria unraveled, and as the Syrian Druse began taking a second look at Israel, a significant number of Druse from the Golan have applied for citizenship.
.

     Today, the plight of the Druse grows more dire from day to day. With the regime on the verge of collapse, the government ordered the units that had been securing the Druse villages along the border with Israel on the northern Golan to return to Damascus. Some 30,000 Druse centered around the village of Hader are surrounded by rebel forces.
.

     In a conversation with The Jerusalem Post on Wednesday evening Kara promised in the name of the Israeli Druse, "We will not allow them to die. We will take care of them.
.

     "Over the past few weeks," he added, "the Druse of Israel have raised and transferred $3 million to supply humanitarian assistance to our brethren in Syria."
.

     While Kara refuses to discuss the types of assistance he is asking the government to provide them, Israel's options are fairly obvious.
.

     First, in the humanitarian realm, Israel can set up refugee camps on the Syrian side of the border. We can arm the Druse villagers. We can protect them from the air.
.

     As for the nearly three-quarters of a million Druse at Druse Mountain, according to Kara, they wish to defend and govern themselves in an autonomous region for the foreseeable future.
But to fend for themselves, they need weapons.
.

     Without arms, with the regime's collapse seemingly imminent, it is possible that the Druse will be unable to survive. It is also possible that if Israel doesn't provide them with weapons, someone else – perhaps Hezbollah – will arm them and so buy their loyalty.
.

     As Kara sees it, if the Druse are able to secure autonomy, their area would stretch along 150 kilometers of Israel's border with Syria, from the tri-border area with Jordan in the south to the northern Golan Heights.
     "Israel and Jordan have an interest in a strong Druse presence," he argues.
.

     If the government decides to act along these lines, it doesn't mean that we'll be in a position to start making long-term strategic plans that rely on Druse support. Ariel Sharon's greatest mistake during the First Lebanon War in 1982 was that he overestimated the capabilities of Israel's Lebanese Christian allies. The Druse of Syria today are extremely week. It is unimaginable that they will be able to accomplish anything other than survive – with outside assistance – for the foreseeable future.
.

     On the other hand, even in their weakness the Druse present Israel with a great opportunity.
.

     By helping them we can signal to others – for instance the Kurds – that we can be trusted.
.

     Israel can help the Druse without spending too much time coordinating its steps with the US, because the Druse have no great regional significance. Given our own Druse community, our moral duty and national interest in ensuring their survival is self-evident.
.

     Unlike the Druse, the Kurds are viewed as pivotal regional actors for the US and for other regional powers. Today, the greatest obstacle preventing Israel and the Kurds from working in alliance against common foes is the nObama administration. Under the administration, the strategic assumption of US Middle East policy is that the US should strengthen and curry favor with Iran.
     Iran fears an independent Kurdistan in Iraq and Syria because of the likely impact such a state will have on Iran's large Kurdish minority.
.

     Consequently, the US is refusing to directly arm the Kurds in their war against Islamic State in Iraq and Syria.
.

     Yet in spite of America's denial of support, the Kurds are pushing forward in their campaign against Islamic State. This week they cut off Islamic State's supply chains from Turkey to the terrorist group's capital in Raqqa by taking control over Tel Abayid close to the Turkish border.
.

     If a year and a half from now a new administration in Washington changes the US's regional policy, and if, during this period, Israel manages to form and maintain an alliance with the Druse, the Kurds will recognize that Israel is willing to do the hard work of building and maintaining alliances again.
.

     Allon's strategic brilliance owed to his willingness to view our neighbors on their own terms.
.

     While others of his generation, and most Israeli strategists since, have insisted on viewing the Arab world as a monolith, Allon viewed it as a vibrant tapestry. He saw opportunities for cooperation with our neighbors based on our shared interests with distinct groups.
.

     Had we followed his advice during the Six Day War and in its aftermath, we probably would be in a much stronger regional and global position than we are today.
.

     And now, 48 years later, with the world around us in greater flux than it has been since the 1920s, Allon's way of thinking is more relevant than ever before.
.

     As the heir to Allon's dream, when Kara looks with worry at the Druse of Syria, he doesn't only see a looming humanitarian disaster that Israel has a moral duty to prevent. He sees a strategic opportunity that Israel has a strategic duty not to miss.
"I want Israel to win the trust of this region," he says.
.

     If we help the Druse of Syria, "then we will find people who will want to be our partners in fights against cruel common foes like ISIS."
.

     On the other hand, he warns, "If we think that we're alone in the Middle East, we will lose ethnic groups that could be our allies."