By Craig Andresen on August 25, 2014 at 4:49 am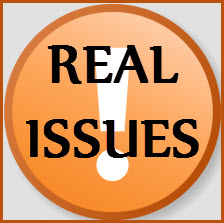 We are now just two short months away from an election which will set the course for the next two years. Midterm elections historically have much lower voter turnout than do general elections and that is exactly why, in this particular election, we need to come out to the polls.
Numbers are everything.
If your chosen candidate didn't win his or her primary…get over it and vote for whoever is on the ballot with an "R" behind their name. It may be a RINO, an establishment GOP candidate or someone with whom you don't agree 50% of the time but believe me, we can hold them accountable much more easily than we can a liberal.
Today, in a nutshell, we'll be looking at yet another of the REAL issues upon which we MUST focus if we have any hope whatsoever of starting to turn this ship around…
The border and our national security.
Right now…not because of any social issue…not because of any particular religious affiliation…we have neither a southern border not national security because of it.
It is directly because of the policies of the current LIBERAL regime and the liberal ideology…