Nationally, shoplifting incidents that end in violence have been climbing at a steady rate. In the National Retail Federation's 2013 survey, retailers said about 18 percent of apprehensions led to some level of violence, up from about 15 percent the previous year and 13 percent in 2011.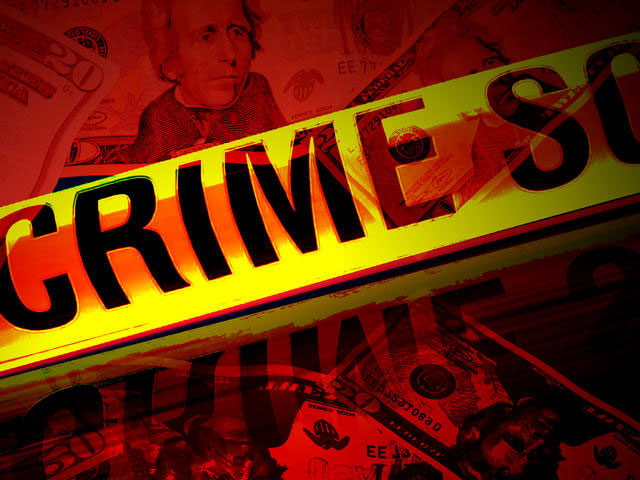 Shoplifting is as prevalent as ever.
It also is becoming more brazen.
Two women stuff their purses full of items from an Old Navy store and shove security officers out of the way as they escape.
Five men rush into Saks Fifth Avenue, snatch dozens of high-end handbags and flee to their getaway car parked just outside the door.
POLL: Is Common Core indoctrination or education?
And in an incident that stunned an Eastside neighborhood, a man trying to steal armfuls of items from a clothing store fatally shoots in the head a man who tried to stop him.
What once seemed a petty crime has escalated into either an enterprise by organized criminals or, at worst, a potential flash point for violence.
Or both.
Authorities attribute much of the increase in such brash and violent shoplifting to organized retail crime, groups of people who steal large volumes of merchandise not for themselves but to sell.
read more:
http://www.indystar.com/story/news/2014/05/17/shoplifting-getting-brazen-violent/9229841/
and this from Oklahoma:
The Oklahoma State Bureau of Investigation has released crime rates for the 2012 year. Stephens County had 35.23 percent crime rate for every 1,000 people.

Stephens County had 984 cases of larceny, 418 instances of breaking and entering and 97 felonious assaults.

Stephens County Sheriff Wayne McKinney said that while the crime rate increased between 2011-2012, they are doing everything in their power to combat it.

"We've seen an increase across the board," McKinney said. "We've done a good job cleaning things up. (The) criminals we're dealing with now are a different breed: they're under the age of 21. We are doing what we can with the staffing we have. It's just something that all counties are dealing with. It's difficult when you only have a couple of guys for each shift."

In Duncan, robberies, felonious assault, breaking and entering and larceny saw dramatic increases betwen 2011-2012. There were nine more robberies, 28 more felonious assaults, 55 more instances of breaking and entering and 161 more cases of larceny than in 2011.         

"In 2011 and 2012, we had several armed robberies of convenience stores," Duncan Police Chief Daniel Ford said. "That one group of incidents raised the number quite a bit. We're doing all we can."
- See more at: http://www.duncanbanner.com/x1667057072/Crime-rates-in-Stephens-County-increase-from-2011-to-2012#sthash.C54Il8U1.dpuf
more:
Bicycles are hot items nationwide:
Spring is finally here and with that, comes the start of riding season. As cyclists dust off their bikes for the first ride of the season, they should be sure to grab all of their gear – including a good quality bike lock. Bicycle theft is an unfortunate occurrence and an increasing trend these past few years, and cyclists from the US are no exception.
According to the latest FBI Uniform Crime Report, from 2007 to 2011, bicycle theft in the United States rose (on average) 14% each year. On average, over 188,500 bicycle thefts are reported stolen each year in the United States, a statistic that in itself is staggering when one also considers the number of bicycle thefts that go unreported. Some US cities are starting to fight back against bicycle theft. In San Francisco, the city issued its first ever official look at the bike theft problem in 2013 and issued a goal to reduce bicycle theft in the city by at least 50% over the next 5 years. The city also created a bike registry to help combat the 70% rise in bicycle thefts since 2006. In both Los Angeles and San Diego, law enforcement is starting to fight back against bike theft by placing bikes with hidden GPS technology around the city and beach areas in hopes of catching a bike thief. In Boston, MBTA Transit Police created two-life sized cardboard cutouts of police offers and placed them in two busy bike rack cages at Alewife Station to help prevent theft.
"It's amazing how easily a bike can be stolen," says Audrey Hanken, President of Markel Personal Lines Insurance. "We hear stories about bicycles being stolen from locked bike racks, cars, or even directly outside of their homes. We have also heard about thieves targeting hotels during bicycle road races, looking for opportunities to grab expensive bikes and run."
more:
http://www.cxmagazine.com/public-service-announcement-bike-theft-rises-14-yearly