OBAMA TAKES CARE OF HIS CROOKS " WHILE THE TEAPARTY GETS THE SHAFT"
SEE THE VIDEO!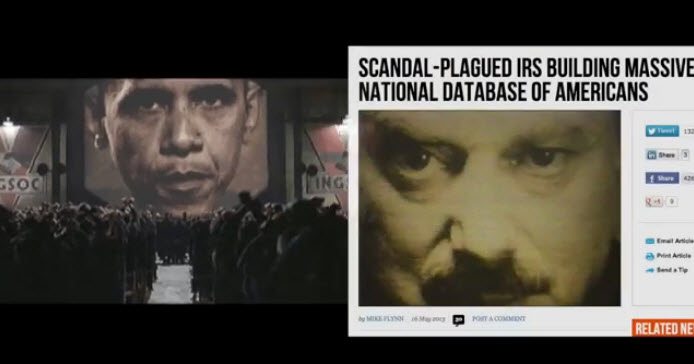 The IRS official in charge of the exempt organizations office in the Cincinnati branch at the time conservative groups applying for tax-exempt status were unfairly targeted just got a promotion.
Cindy Thomas has been appointed to the senior technical adviser team for the Director of Exempt Organizations.
Thomas, a 35-year IRS veteran, will fill the spot vacated by Sharon Light. Light, a one-time close adviser to Lois Lerner, is the sixth senior IRS official to leave the agency. 
Lerner is the employee at the center of the political storm that hit the nation earlier this year. She was the first IRS agent to publicly acknowledge wrongdoing.  
Light has "accepted a position with the American Cancer Society, leaving a critical vacancy in the Senior Technical Adviser team for the Director of Exempt Organizations," Kenneth Corbin wrote in a morning email to his employees.
"Cindy brings a strong background in EO Determinations and the history of the organization," Corbin added. "And, since she is located in Cincinnati, she will provide a voice for the process and challenges faced in determinations work."
On Wednesday, House Oversight Committee Chairman Darrell Issa demanded in a letter to Federal Election Commission Chairwoman Ellen Weintraub that the FEC turn over records of more than five years of communications with the IRS.


Read more: http://www.foxnews.com/politics/2013/08/10/irs-official-who-oversaw-cincinnati-branch-during-scandal-gets-promotion/?utm_source=feedburner&utm_medium=feed&utm_campaign=Feed%3A+foxnews%2Fmost-popular+%28Internal+-+Most+Popular+Content%29#ixzz2baYQ9z9V