By Craig Andresen – The National Patriot and Right Side Patriots on cprworldwidemedia.net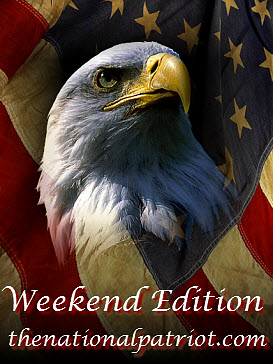 Just A couple of weeks ago, on March 3rd, the University of California Irvine student government voted. The tally was 6-4-2 in favor of banning the American flag from a lobby on campus all in the name of "cultural inclusivity."
These students, in an asylum of higher indoctrination claimed it was offensive to illegal aliens.
"The American flag has been flown in instances of colonialism and imperialism. There were people who were like, 'the flag triggers me' – that was their exact wording, too."
The Executive Leadership of that student government body vetoed the ban but that wasn't the last word on the topic.
According to the Chancellor of U.C. Irvine…Howard Gillma…"Regardless of your opinion on the display of the American flag, we must be united in protecting the people who make this university a premier institution of higher learning."
And what of those who are paid by taxpayer dollars to indoctrinate tomorrow's leaders today? What did the professors, steeped in liberal/socialism for generations have to say regarding this matter???
How did the professors at U.C. Irvine respond to those who voted to BAN our American flag from that campus lobby???
Oh my…