By Craig Andresen – Right Side Patriots on American Political Radio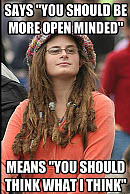 In my previous article, in great detail, I outlined the reason why democrats and liberals are acting as they are in the wake of Donald Trump's victory and Hillary Clinton's loss as well as why they are still in such a state of disbelief over the reality of the 2016 election.
But I also said there were those, on my own side of the aisle, who are having trouble accepting reality.
While I write and broadcast commentary from the right side of politics, I have always based my commentary on facts and the truth. I can see absolutely no reason to alter that approach just because Trump won and Hillary lost. After all, simply winning the White House has never been my end game. Getting our country back to the Constitutional rule of law has…and I don't give a happy damn who is in the Oval Office…our Founders and Framers entrusted nothing less to We the People than being honest in our political approach.
Here we go…