By Craig Andresen on May 28, 2014 at 6:01 am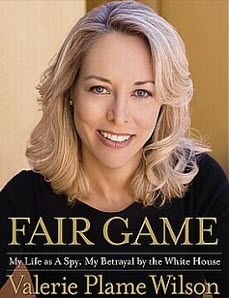 Remember Valerie Plame? The "covert" CIA agent that liberals are so SURE was outed by Dick Cheney and Scooter Libby? Liberals, when losing any foreign policy argument continue to bring that up to this very day because, liberals like to ignore the facts.
Far be it for me to try and confuse liberals WITH the facts.
Okay…not so far be it.
Here are the facts regarding the outing of Plame…
First of all…Valerie Plame was NOT a covert agent. She was, in fact, very well known as a CIA agent working on nuclear counterproliferation.
Her "outing" wasn't outing at all and neither Libby nor Cheney had a single thing to do with it.
It was, in fact, Richard Armitage, then the Deputy Secretary of State who was giving background to Bob Novak who was, at the time, writing a column regarding the Bush 2003 State of the Union speech and it was Novak who asked, off handedly, why it was that Joseph Wilson, a liberal and harsh critic of Bush 43 had been sent to Niger by the CIA to investigate what Bush had referred to as Iraq's intention to purchase yellowcake uranium FROM Niger.
Armitage responded…"you know his wife works at the CIA, and she suggested that he be sent to Niger."
Novak connected the dots using a 'Who's Who" and Wilson's own bio and wrote about it in his column.
Those are the facts…not conjecture as Armitage himself later confirmed Novak's version of the meeting but liberals, as they are all too eager to do, still hold up Scooter Libby and Cheney as the culprets in outing the non covert Plame and always point to the fact that Libby was convicted of it.
That also is a fabricated bending of the truth as Libby was NOT convicted of outing Plame…