Be sure to Click LIKE at the bottom of this article, and share it everywhere!!
By Craig Andresen – Right Side Patriots on American Political Radio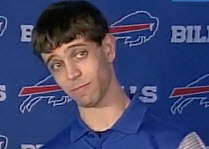 Federal gun laws prohibit anyone who has been committed to a mental health institution against their will or adjudicated "mentally incompetent" from legally purchasing a firearm. Anti-gun liberals need to know this because David Katz, the Jacksonville murderer, legally purchased not one, but two handguns within the last month in Maryland.
A clinical history of psychological issues does not preclude someone from buying a gun.
It should.
And medical records pertaining to a history of psychological issues are considered private, protected patient information.
They shouldn't be.
David Katz had a long…