Be sure to Click LIKE at the bottom of this article, and share it everywhere!!
By Craig Andresen – Right Side Patriots on American Political Radio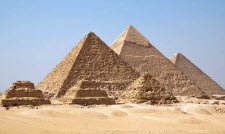 There are so many unknown things in our world, it's nearly impossible to know where to start.
Why do whales beach themselves? Where do elephants go to die? How were the pyramids built? What happens to socks when they disappear in the dryer?
Why can't Hillary just shut the hell up and go away?
There is a very long list of things we may never find the answers to, but there are some things we do know as fact, and one of those things is that…
Liberals are bat-crap crazy.
There is no end to the insanity from the left side of our political aisle, and seemingly no end to the lies the liberal mainstream media will tell to bolster that insanity.
Take CNN as a prime example…