By Craig Andresen on October 19, 2014 at 8:31 pm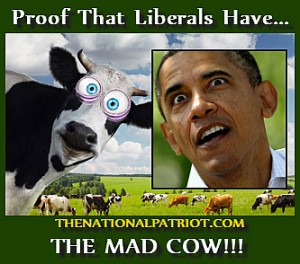 It was bound to happen.
Sooner or later, the proof that liberals suffer from mad cow disease would surface and, now we have it.
Ebola.
On Friday, the Dictator did what any left thinking ass hat would do to ease people's undue panic over Ebola.
He named an EBOLA CZAR because, as everybody is aware, Czars have a long history of fixing things.
So…who IS our czar savior from the rampaging wild Ebolas?
Why…it's none other than the FIRST person anybody would THINK of for such an important position. It's the name that virtually LEAPS to mind when our health is at risk.
Ron Klain of course.
Ron Klain…oh come on…KLAIN…RON KLAIN!!!
I know what you're wondering. Just who in THE hell is RON…FRIGGIN' KLAIN??? He's an…ummmmm…attorney. Naturally…but not just ANY garden variety ambulance chaser…oh NO…THIS Ron Klain used to be the chief of staff for…