Be sure to Click LIKE at the bottom of this article, and share it everywhere!!
By Craig Andresen – Right Side Patriots on American Political Radio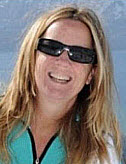 Christine Margaret Blasey Ford is, at worst a con artist, and at best, something between a useful idiot and a dancing puppet to the liberal party of socialists.
Ford, or Blasey now says via her attorneys that she will not testify under oath before the Senate Judiciary Committee until a full FBI investigation into Brett Kavanaugh regarding her baseless allegations has been completed.
As a quick recap…Ford or Blasey has alleged that as a teenager, Brett Kavanaugh sexually assaulted her at a house she doesn't know who owned nor can she remember why she was at the house, on a date she doesn't remember. She herself says she never uttered a word about it until a couples therapy session in 2012, she never filed a police report on it when the alleged assault took place some 35 or so years ago, and she has absolutely no evidence that it ever happened.
So…here's the question…