By Craig Andresen – Right Side Patriots on American Political Radio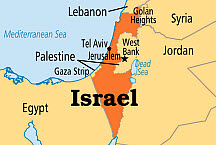 Last week, my friend and radio partner, Diane Sori, wrote an op-ed regarding the history of Obama's deplorable actions throughout his time in office, regarding Israel…and she covered a great deal of ground.
If you haven't yet read it…you should and I'll put the link at the end of this article.
That said…it's my turn to air it out regarding the recent U.N. resolution and this is going to get ugly.
First of all…in no uncertain terms…
Barack Hussein Obama's action, in abstaining from that vote so as to allow that godforsaken resolution to pass, was beyond abysmal…