By Craig Andresen – Right Side Patriots on American Political Radio
You know what they say…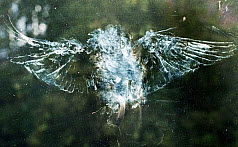 Those who live in glass houses…will have many dead birds at their foundations.
While liberals make slobbering fools of themselves regarding Jeff Sessions and his meeting with a Russian Ambassador, insisting that he either recuse himself from any investigation related to the Trump administration and the Russians…which he has done…or resign over HIS meeting with Ambassador Kislyak…they forgot to close their own drapes.
Did Sessions meet with Kislyak? Yep, he sure did.
Did he discuss the 2016 election with Kislyak? He says he didn't, and there is no evidence to counter that claim.
Was his meeting with Kislyak illegal, in any way, shape or form?