Be sure to Click LIKE at the bottom of this article, and share it everywhere!!
By Craig Andresen – Right Side Patriots on American Political Radio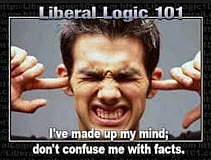 If liberals can't see it now, then they have the collecting eyesight of Stevie Wonder, Helen Keller, Louis Braille and Mr. Magoo.
The mainstream media has been screwing with them.
Liberals are nothing more to the mainstream media than a dead mouse is to a cat…something with which to play, and liberals have been played for fools by the MSM with regard to "Russian Collusion" for the past two years.
From the day President Trump was nominated to this very minute, the mainstream media has told their legion of liberal cat toys that Trump colluded with the Russians to beat Hillary. They have told their dead mice that Trump was guilty of colluding with the Russians, and that he was guilty of obstructing justice over it.
For better than two years…