By Craig G. Andresen – The National Patriot and Right Side Patriots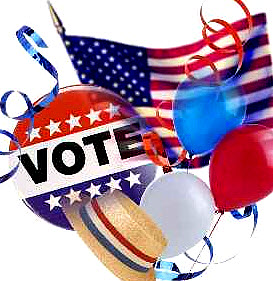 It's election day in America.
Today, we determine the direction of our nation. Will we continue down the socialist path to ruin or will we begin to steer the ship of state back to a more Constitutional Republic as our founders and framers envisioned?
The choice is ours to make.
To be clear, for Conservatives, Republicans, Tea Party Faithful and Teapublicans…this midterm election is ours to win or…to lose.
By voting a straight Republican ticket…by setting our personal, emotional connections to the various social issues aside along with our individual beliefs in faith and voting the straight Republican ticket on our ballots without write-in votes or third party votes…we will WIN this election.
We will WIN the senate and we will KEEP the house.
However…