By Craig Andresen – The National Patriot and Right Side Patriots on cprworldwidemedia.net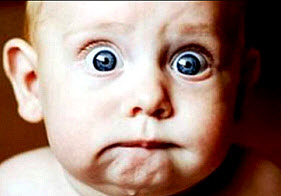 Isn't it nice to know, that with the world going to hell in a hand bag, ISIS marauding about, Iran getting a nuclear weapon, a liberal/socialist candidate mired in corruption, Putin rebuilding the old Russian empire, more people out of the workforce that ever before and on and on and on…that we have so many single issue voters out there on our side?
Forget all the stuff that is actually going to destroy us or kill us…
Carly Fiorina said that a county clerk in Kentucky should do her job or be fired.
I have seen a good number of those who profess to be Conservatives out there RAILING on Fiorina…"SO MUCH FOR BEING A CONSERVATIVE" they say…if she thinks some county clerk should be issuing marriage licenses…to GAY people…she's just not fit to be a Conservative.
Here's Fiorina's quote…then I'll tell you MY problem with it.
"First, I think that we must protect religious liberties with great passion and be willing to expend a lot of political capital to do so now because it's clear religious liberty is under assault in many, many ways. Having said that, when you are a government employee, I think you take on a different role. When you are a government employee as opposed to say, an employee of another kind of organization, then in essence, you are agreeing to act as an arm of the government."
"And, while I disagree with this court's decision, their actions are clear. And so I think in this particular case. This woman now needs to make a decision that's conscious — is she prepared to continue to work for the government, be paid for by the government in which case she needs to execute the government's will, or does she feel so strongly about this that she wants to sever her employment with the government and go seek employment elsewhere where her religious liberties would be paramount over her duties as as government employee."
So…