By Craig Andresen – The National Patriot and Right Side Patriots on cprworldwidemedia.net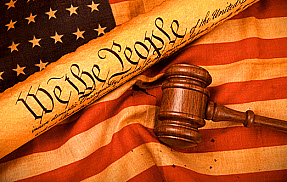 After yesterday's article, "Cruz Makes it Official – The Race is ON!!!" I believe there are more than just a few out there who need a civics lesson.
Ted Cruz, as a matter of LAW and U.S. Codes…IS indeed qualified AND eligible to run for the office of president.
The Constitution, clearly states that to serve as president, one must be 35 years of age, one must have resided in the United States for at least 14 years and that one must be a Natural Born Citizen. Just as clearly, the Constitution never defines Natural Born Citizen nor do any of our founding documents but…later laws and codes DO.
The Supreme Court, which has NEVER entertained a case based on NBC and therefore, never issued any DECISION regarding NBC has, for a very long time, held that a Natural Born Citizen or…NBC…is one who is a Citizen at Birth or…CaB.
Further…the SCOTUS has long held that NBC includes those born in the United States or abroad to parents of a U.S. citizen.
Now don't go all plural on me here as I will explain this.