By Craig Andresen – The National Patriot and Right Side Patriots on cprworldwidemedia.com
Bernadeia Johnson is a name you might not recognize immediately but I'm sure many of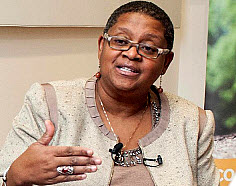 the readers here will remember who she is shortly.
Johnson was…WAS…the Minneapolis Public Schools Superintendent but she resigned last December over flaps with her policies and criticism regarding a $400,000.00 plus no-bid contract she awarded to a political activist group.
Basically, she was forced out of her job but don't feel sorry for her…Berdadeia Johnson's severance package entitles her to three months' worth of her salary, roughly about $47,500, which will be spread out over a 6 month period ending in June and she will ALSO be awarded a juicy consulting contract totaling yet ANOTHER $12,000 PER MONTH that will, as her extended salary does… end in June.
But that's not all…She is ENTITLED to a principal's position within the school district from which she just resigned.
That's a pretty sweet deal isn't it? Especially for someone who wasn't exactly playing by the rules. In fact, many of her critics said she was just making up the rules as she went along.
You probably still don't remember who this woman is but…perhaps THIS will jog your memory…